I Love Baskets Wooden Blocks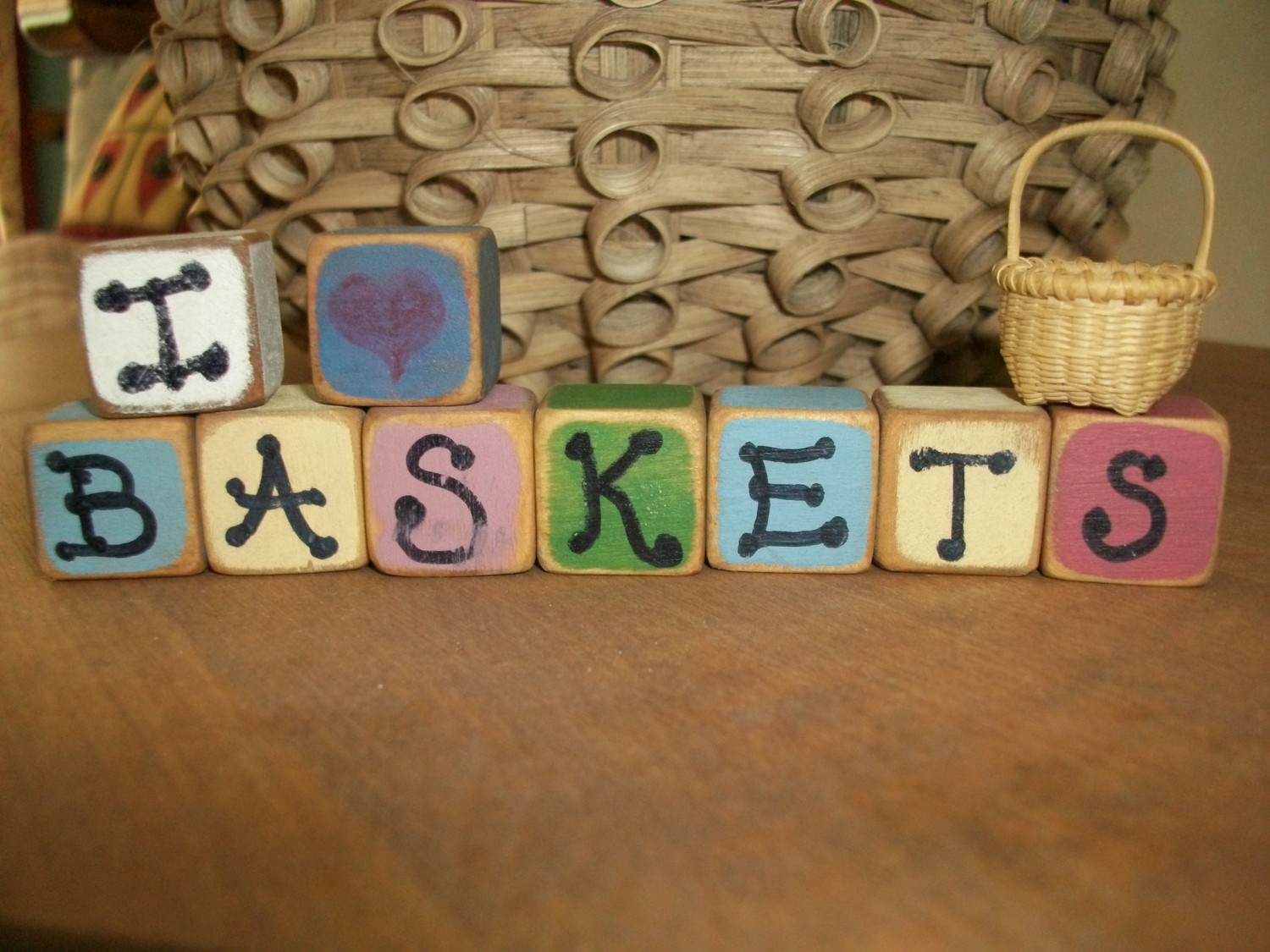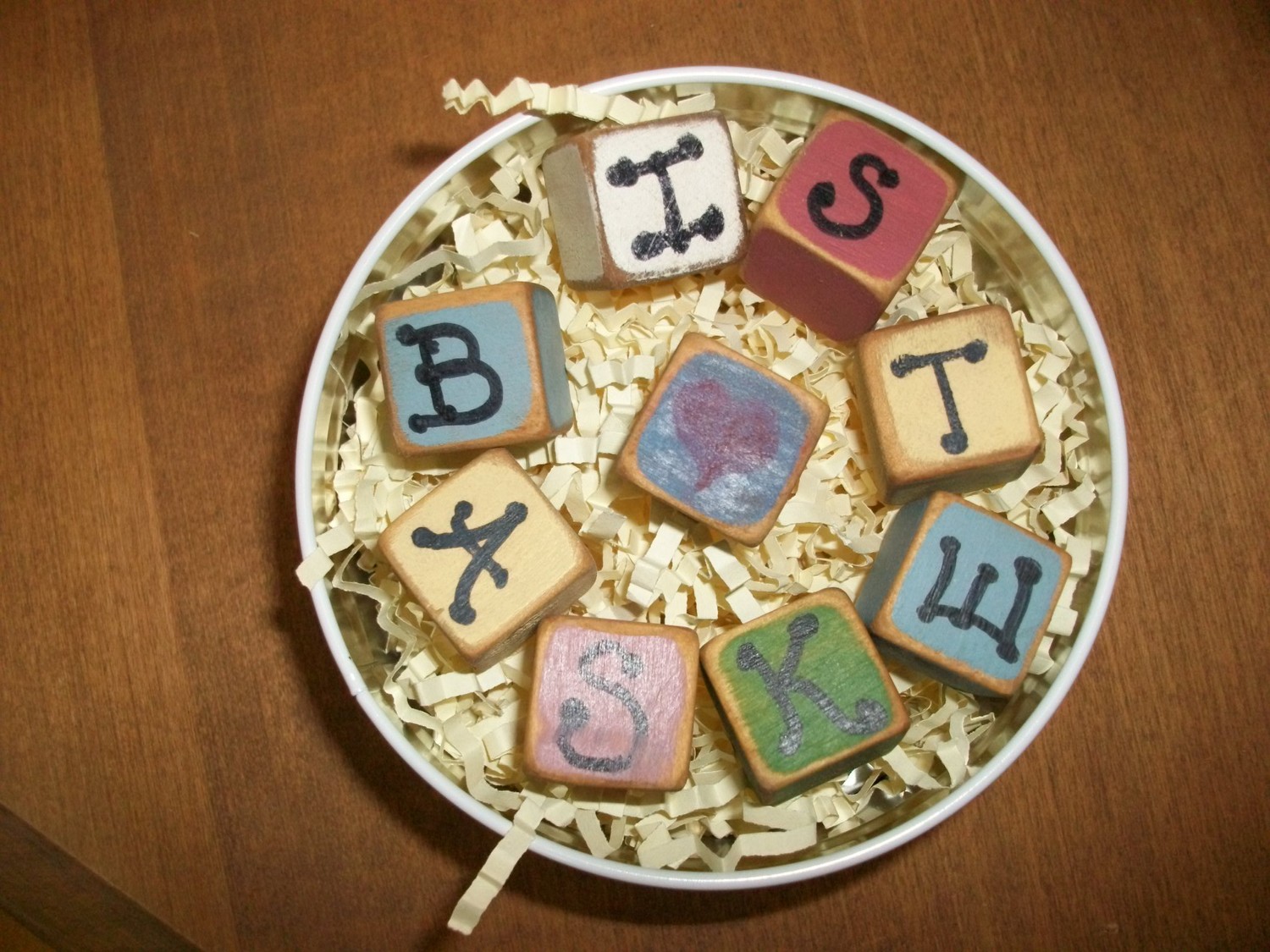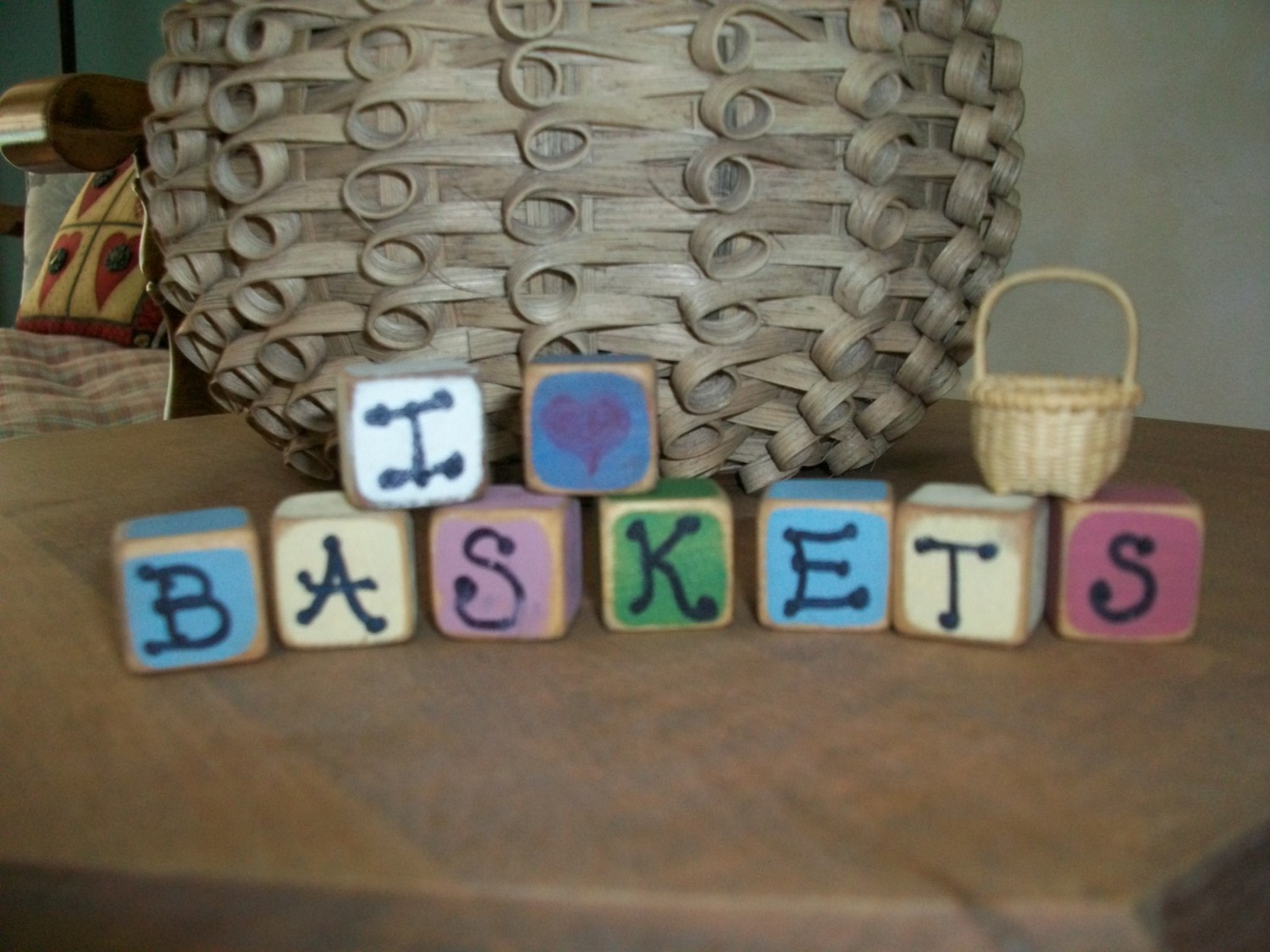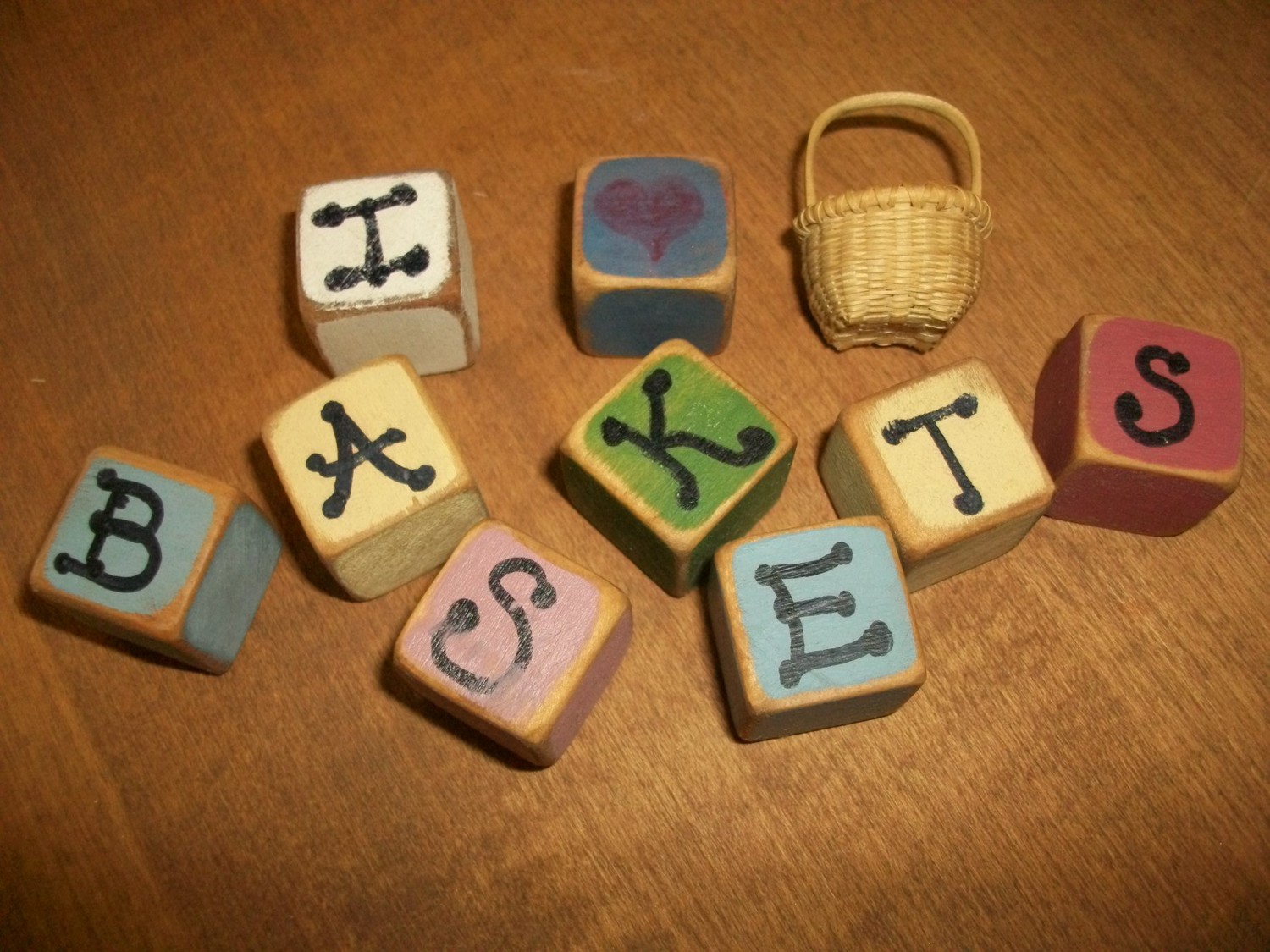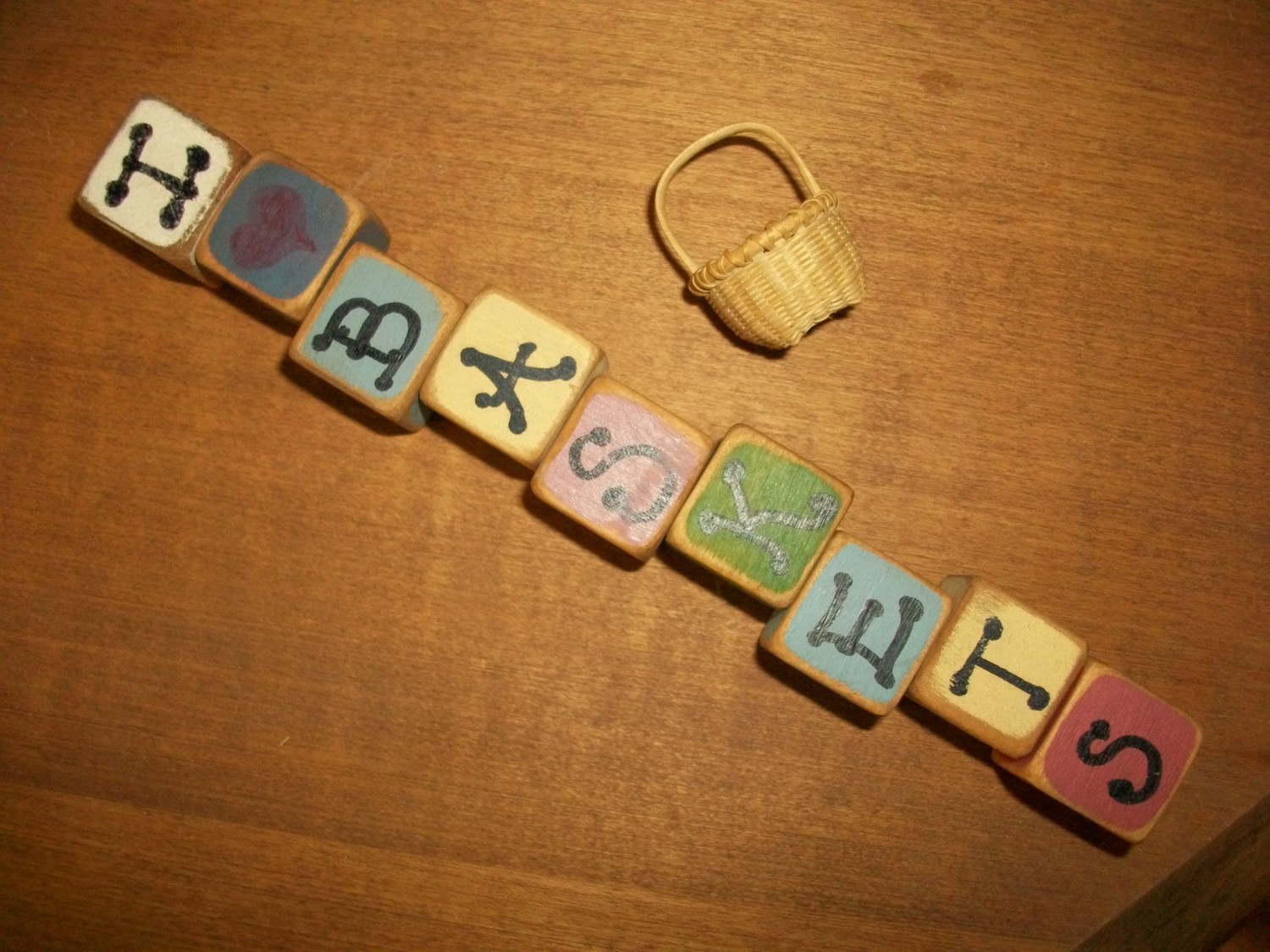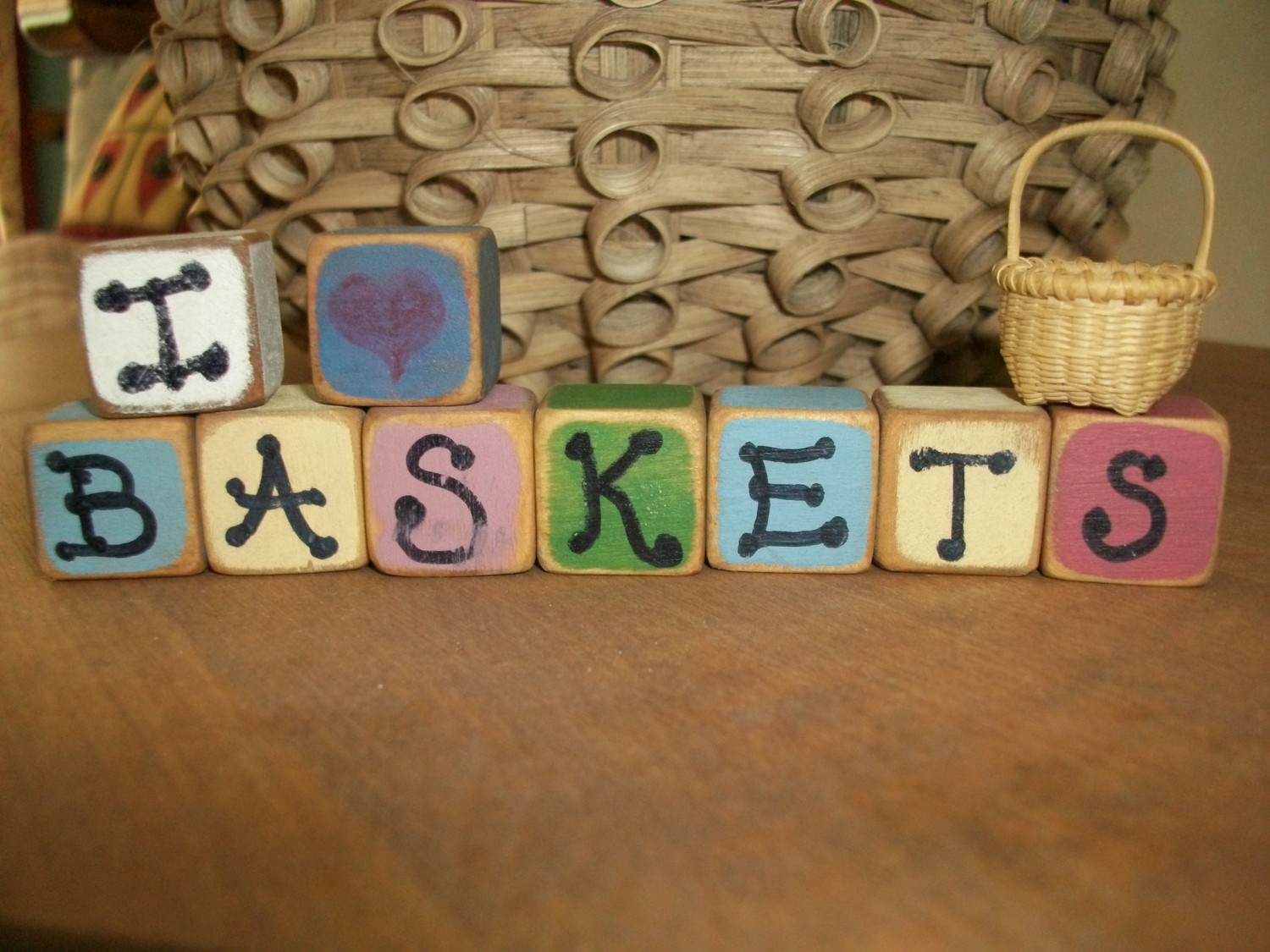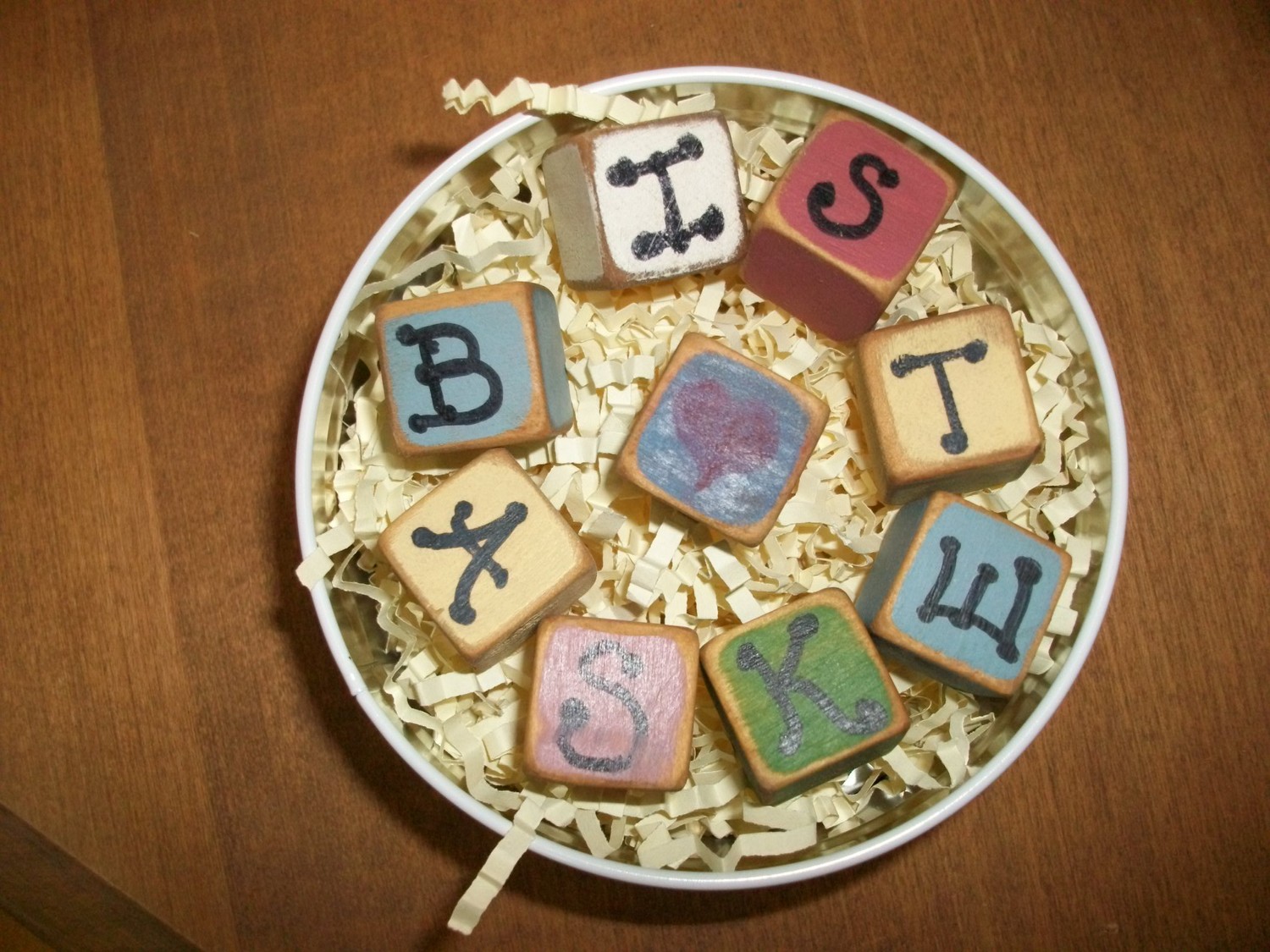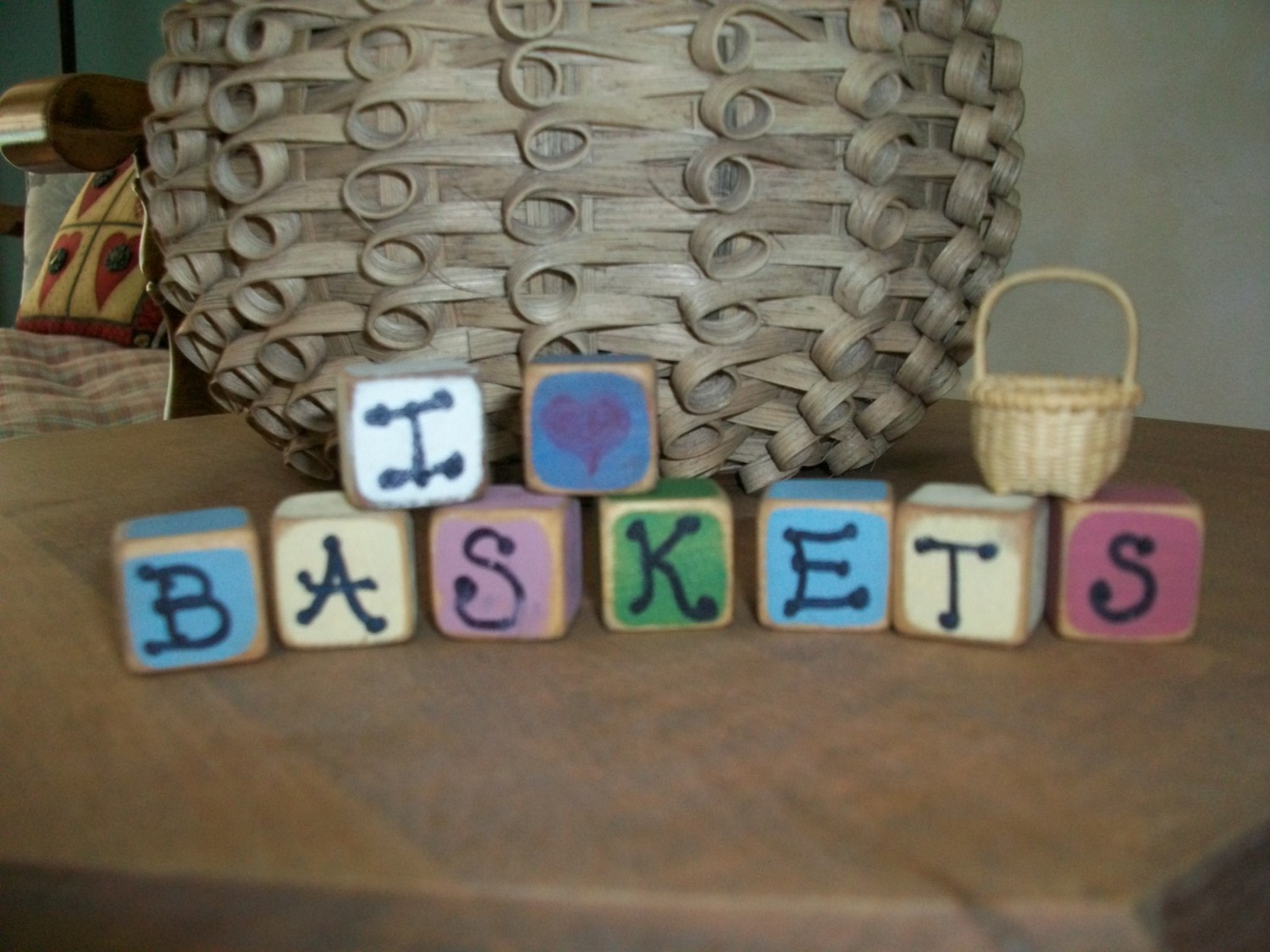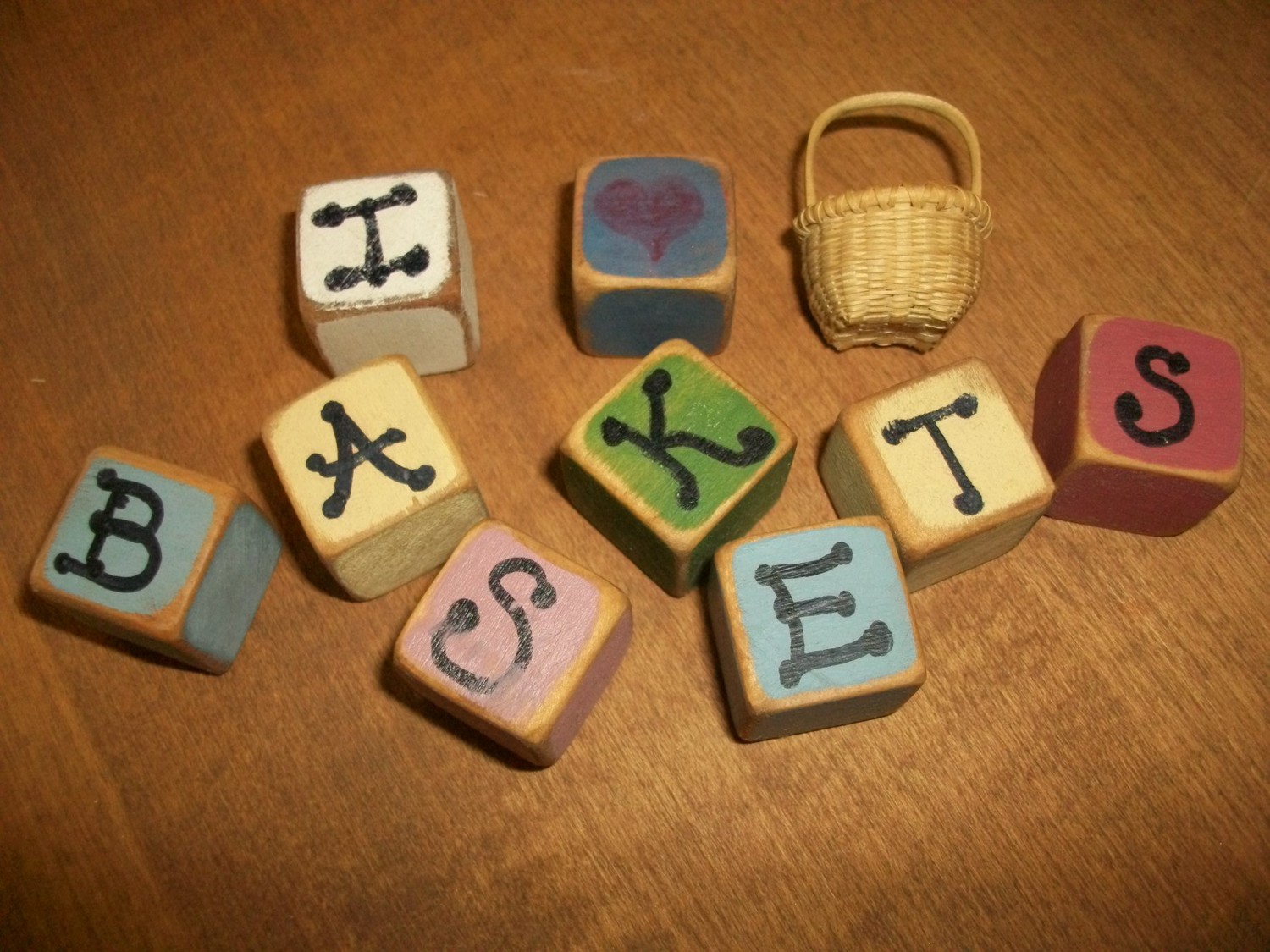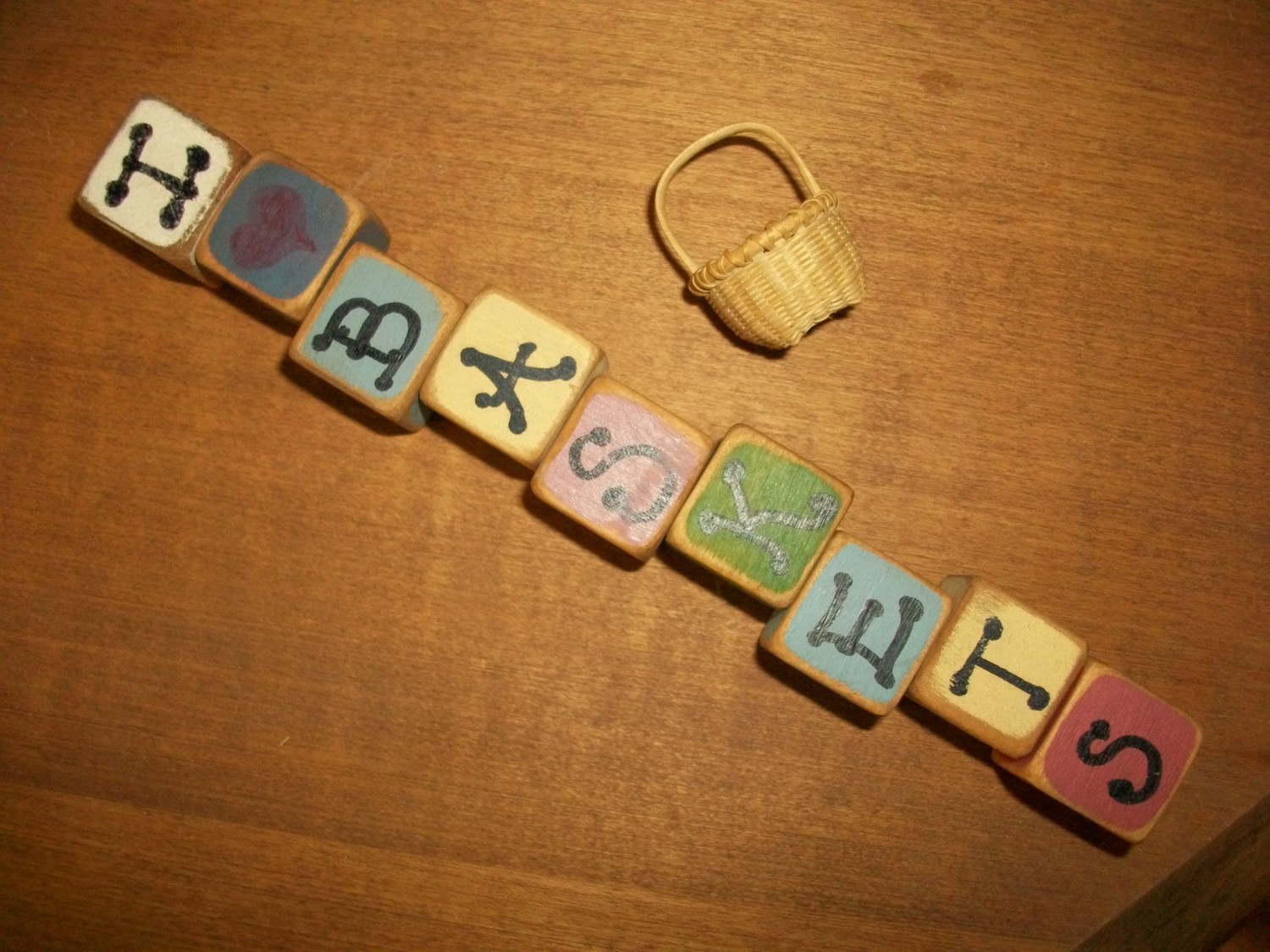 I Love Baskets Wooden Blocks
Do you love primitive things? Well I do, too. I like the simplicity of these blocks along with the muted colors. I hand cut each block, painted them with soft country colors, distressed and antiqued each one. They show my love of baskets. There are 9 blocks spelling out "I love Baskets" with the love represented by a heart. Each block is 3/4" cubed and come nestled in a white 4" diameter tin.
Every time I look at these blocks, they just make me smile. They look great on a shelf, desk, a little basket (of course) or windowsill in any arrangement that you decide. You can even roll a few around in your hand... the wood sound is kind of a stress reliever! The miniature kittenhead basket is NOT part of the set, but just a decorative idea. Sometime in the future I will make more of these kittenhead baskets for Etsy, but the blocks just catch my heart.

I hope that you like them as much as I do!

9 blocks, each 3/4" cube: I "heart" Baskets
Decorative Tin: 4" diameter