Desk Basket with Hearts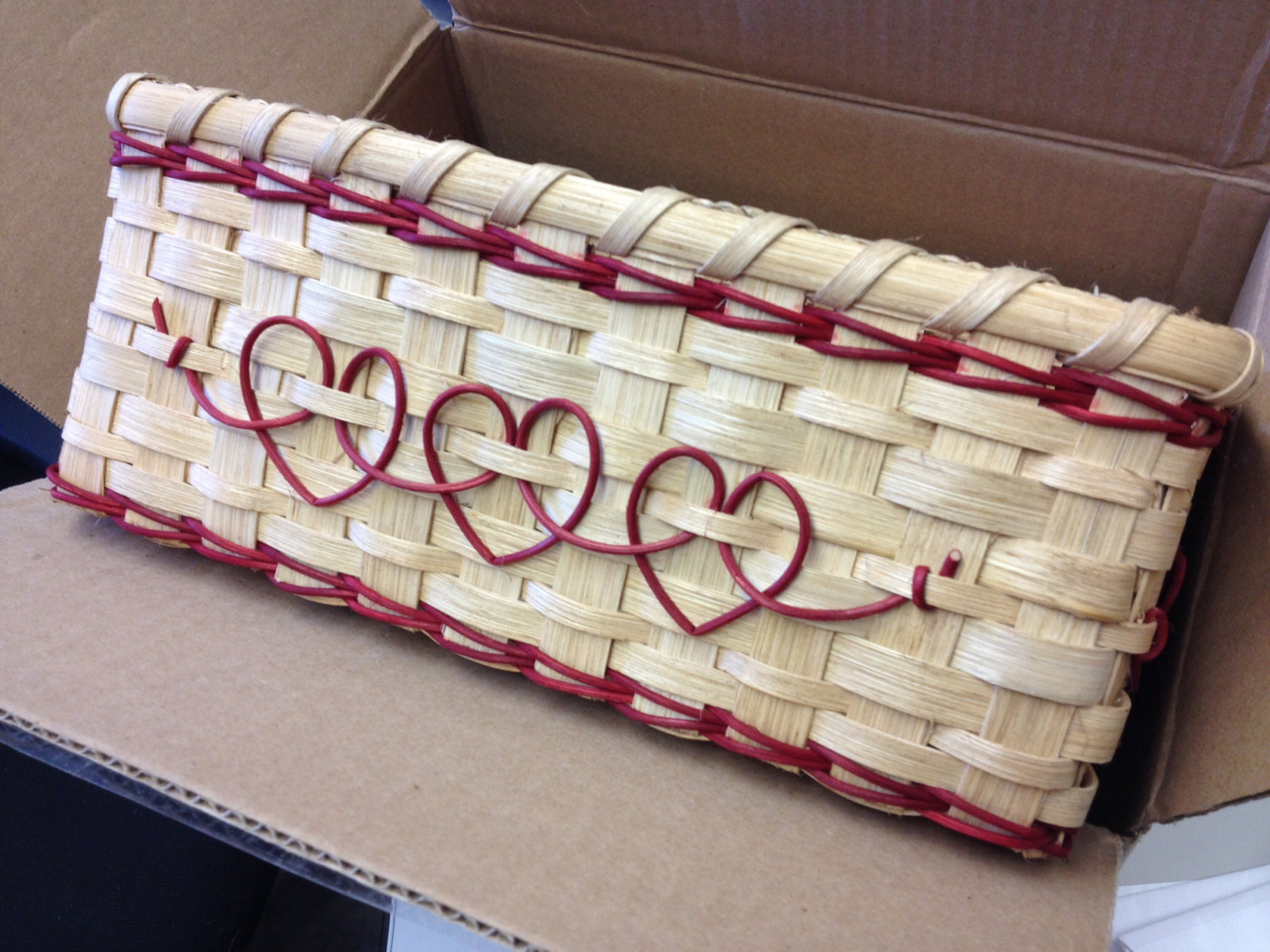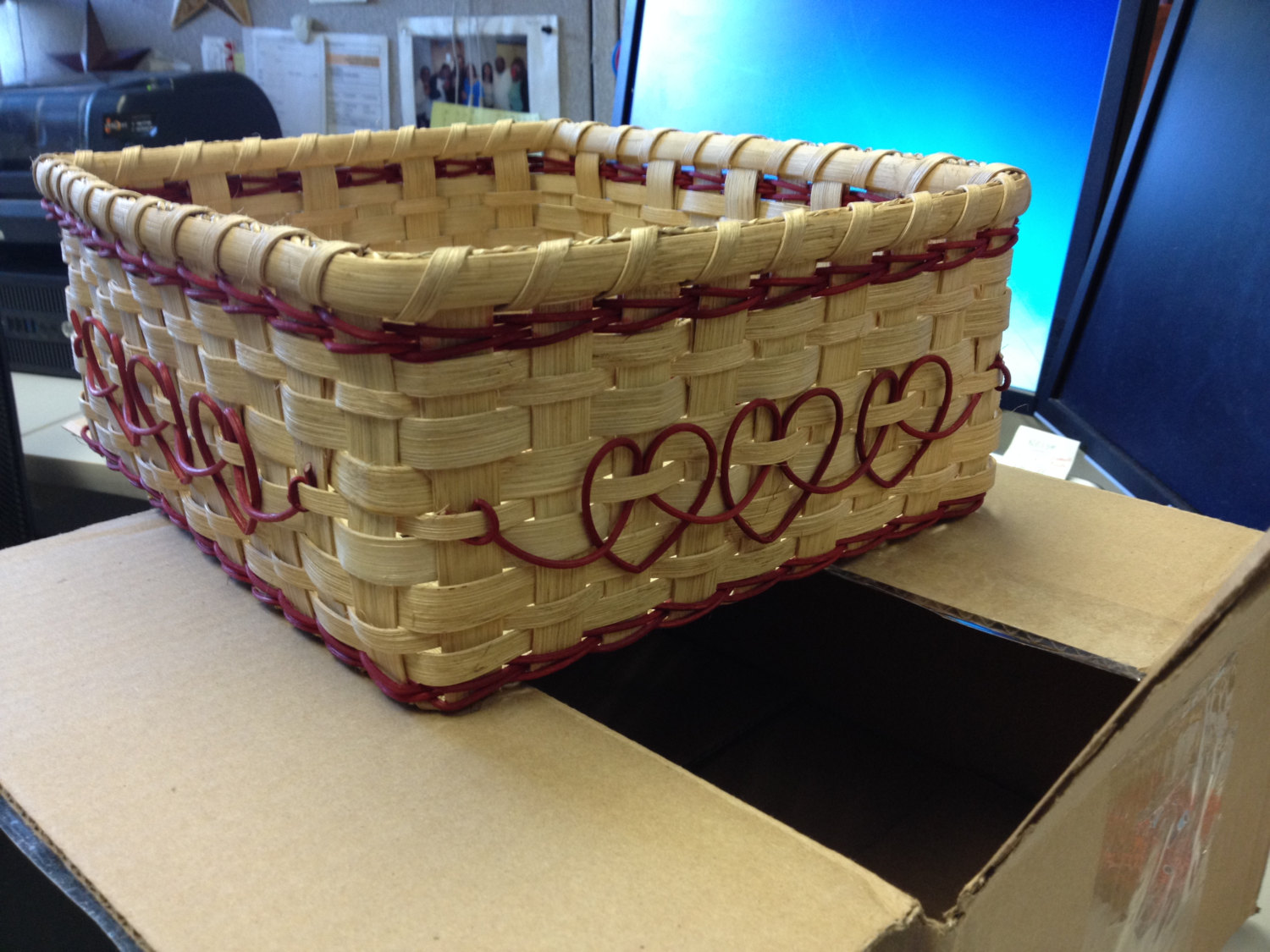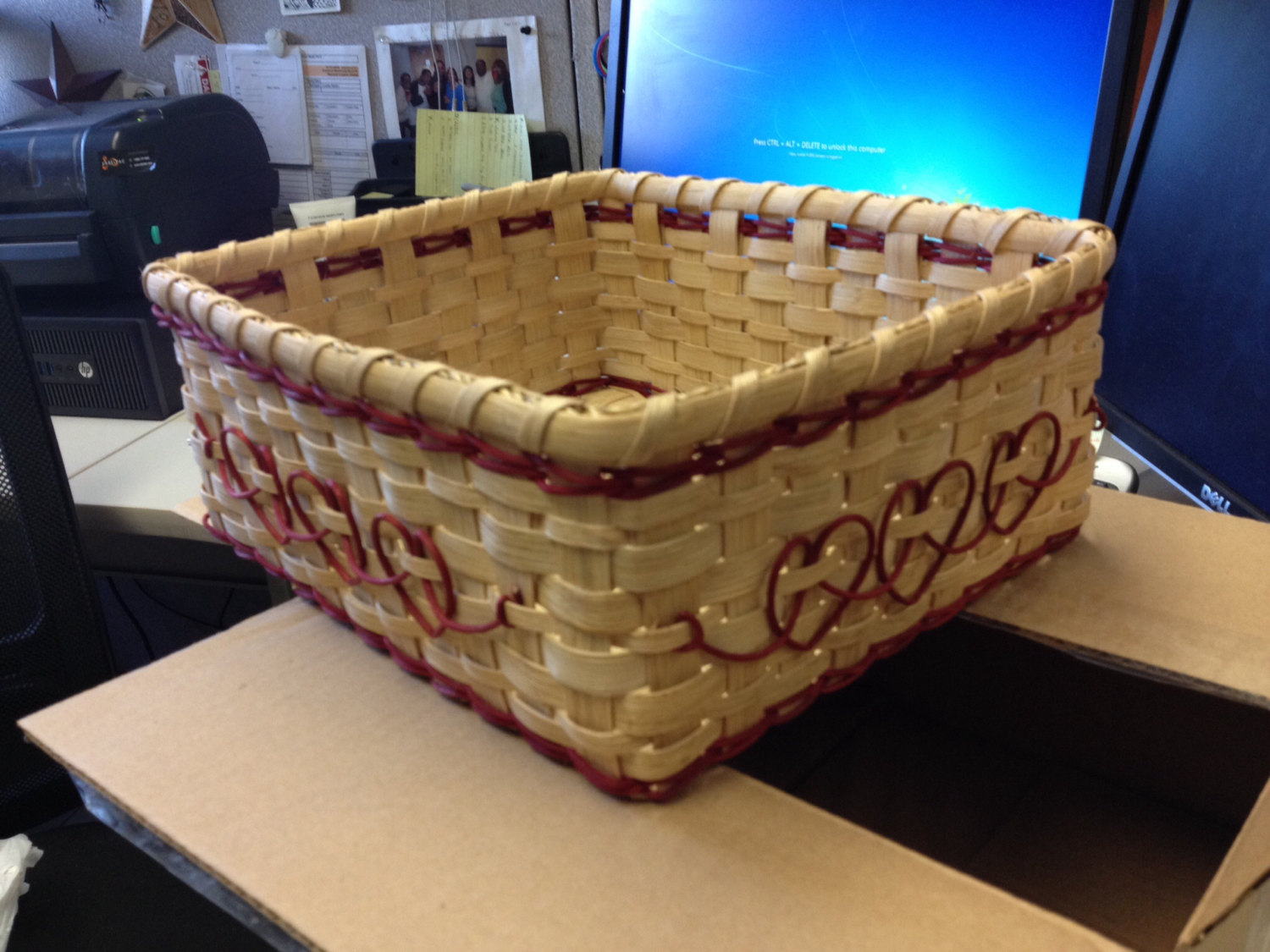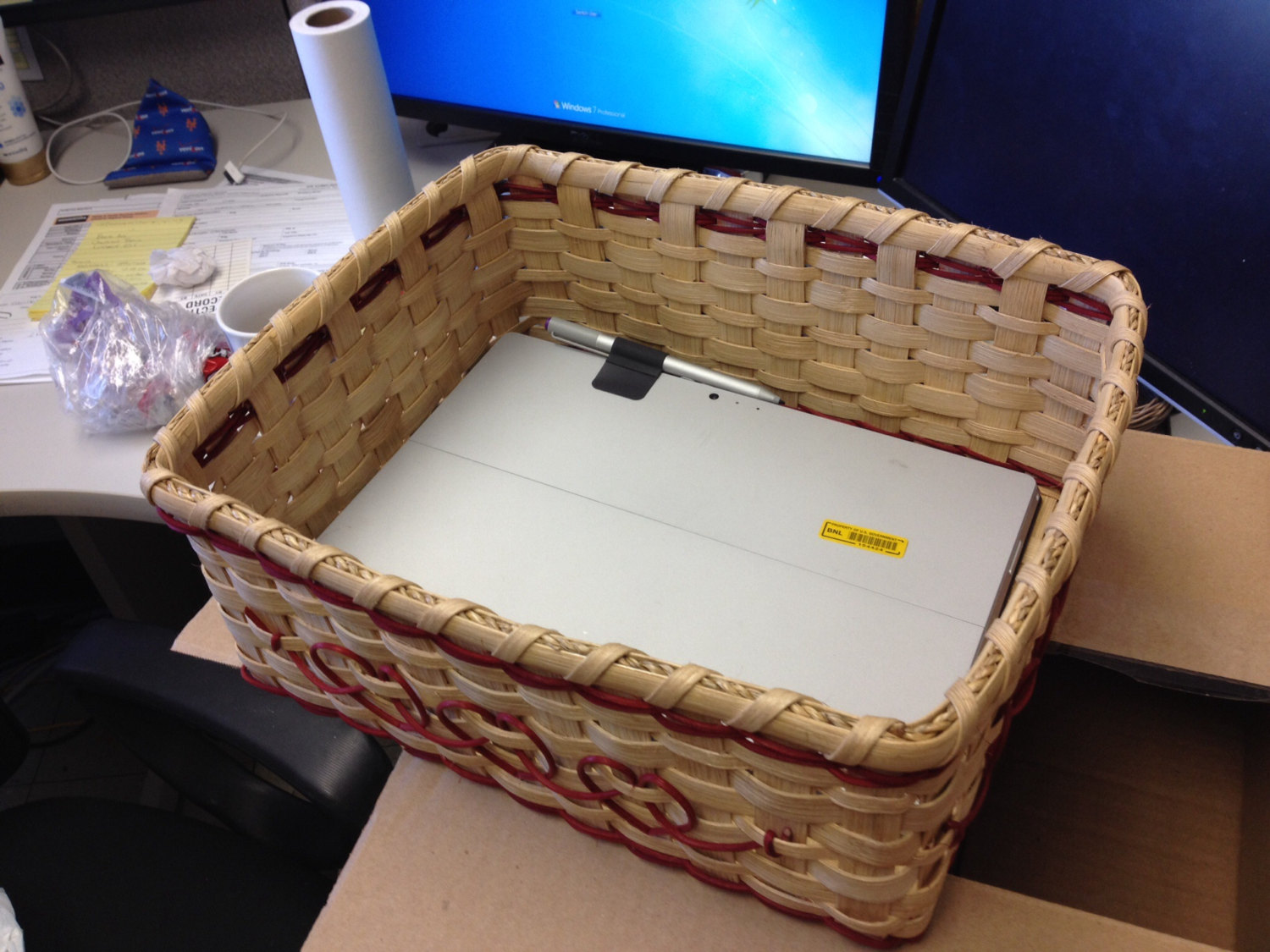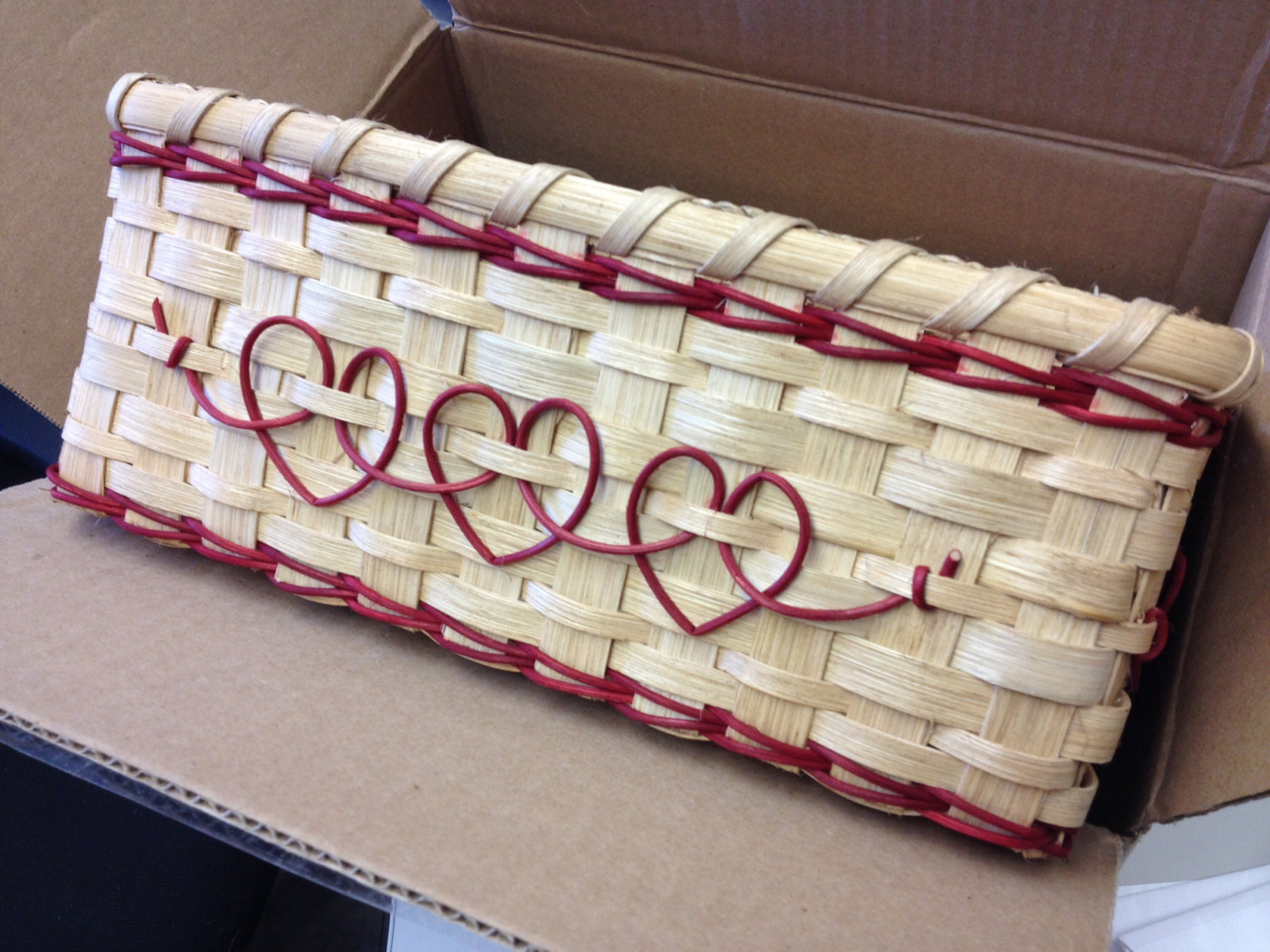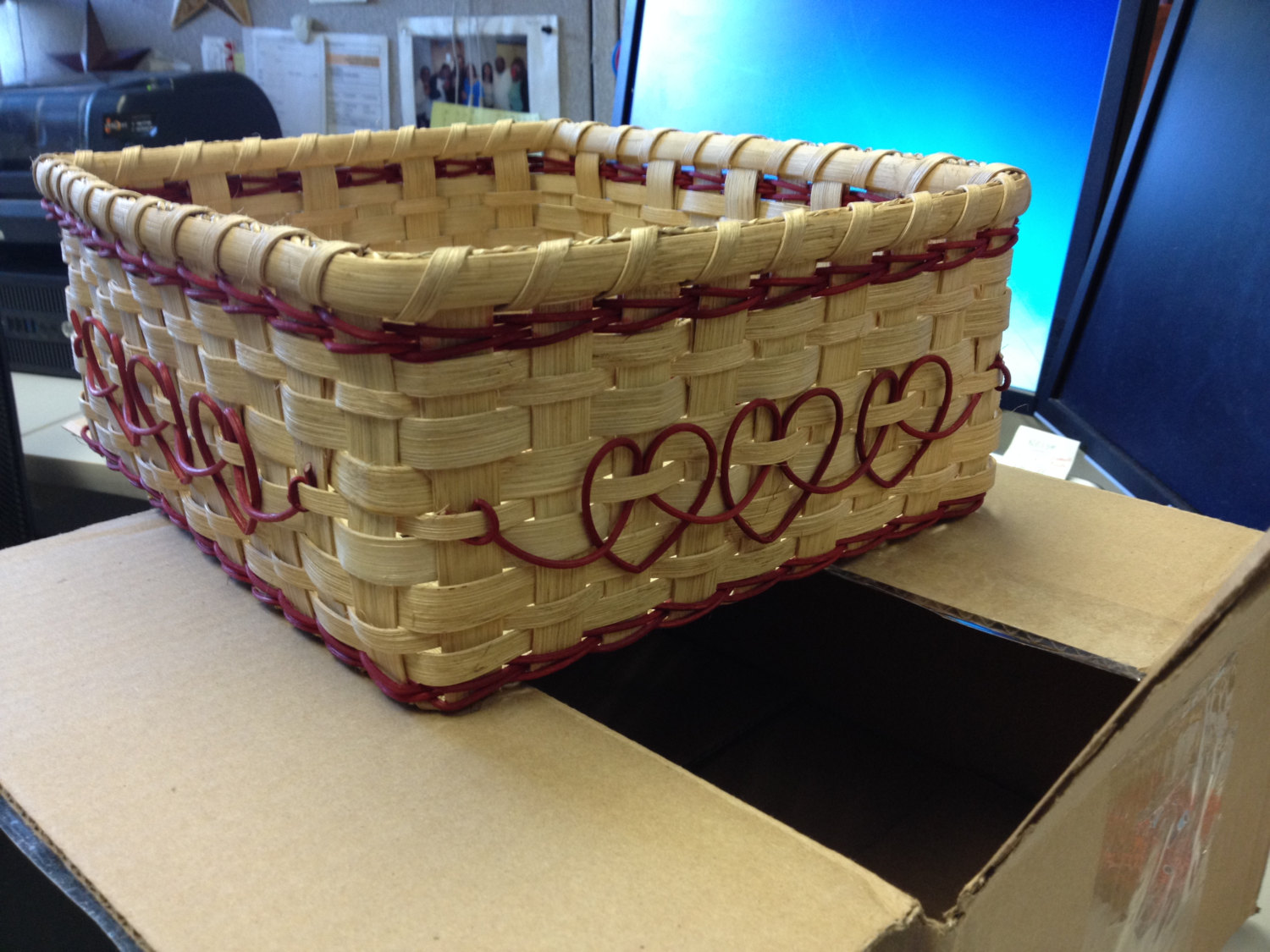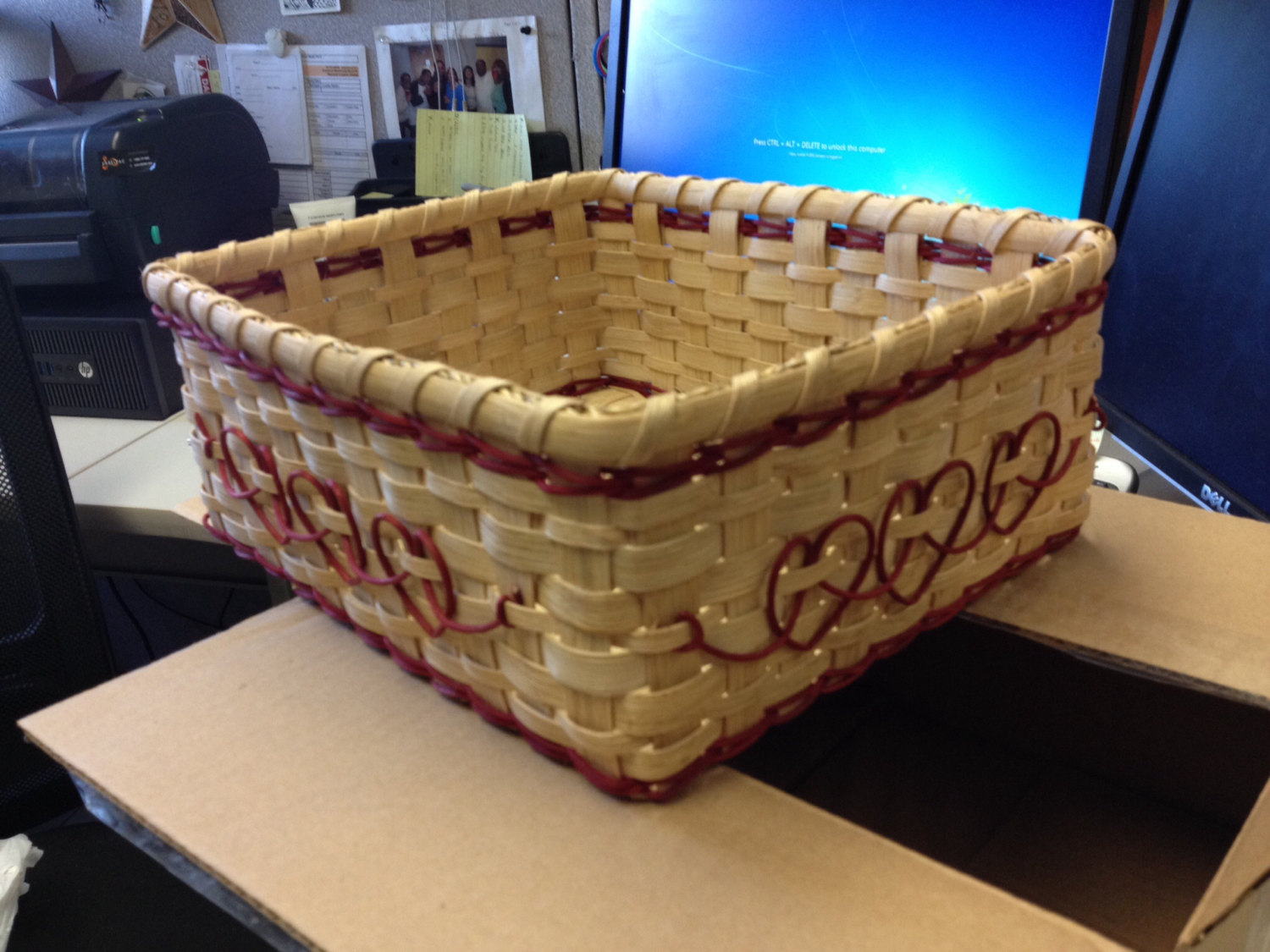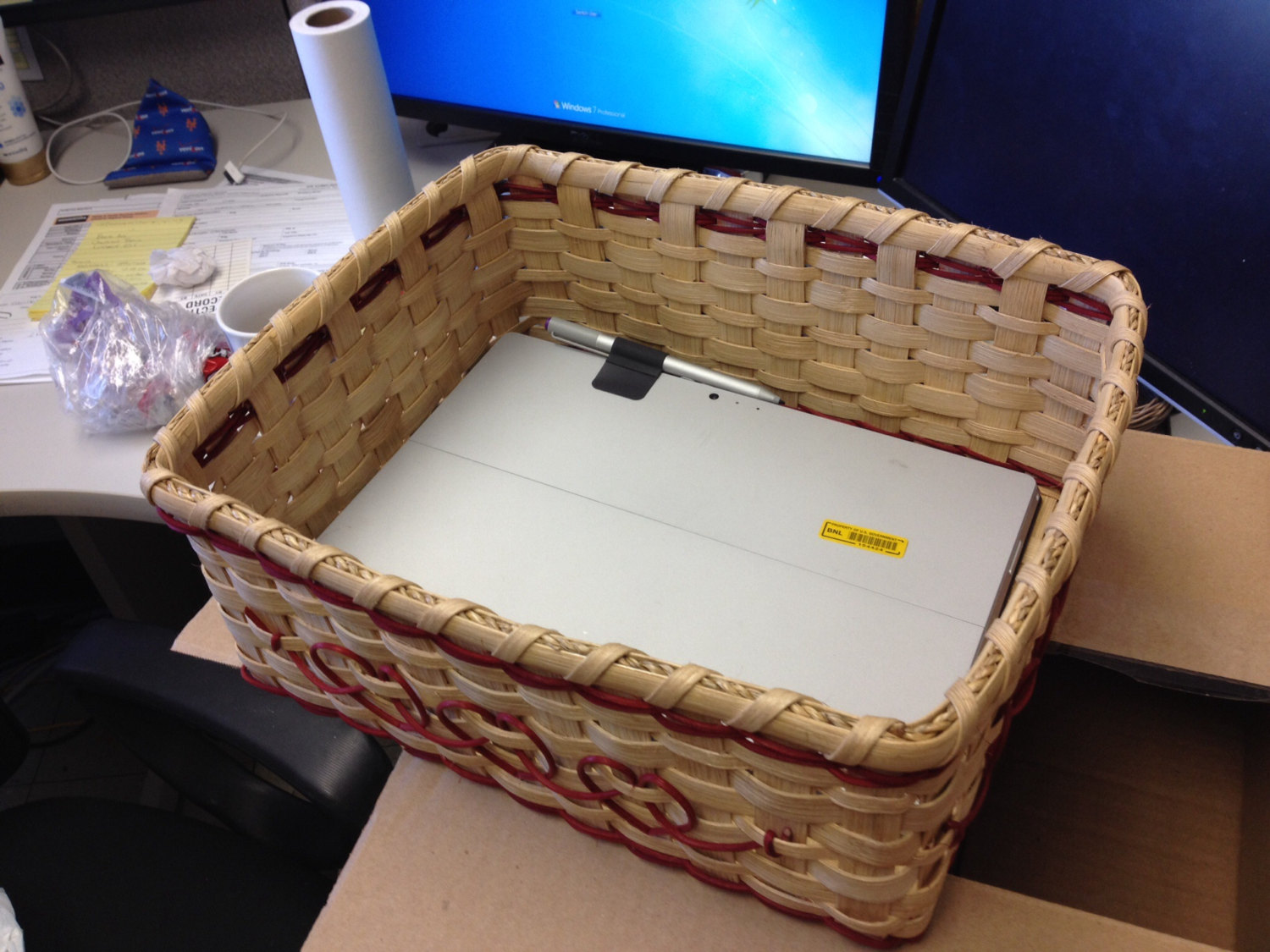 Desk Basket with Hearts
Do you love hearts, do you love baskets, do you dislike a messy desk? Well, this basket is a beautiful way to bring a bit of order into your life. Perfect to organize all those papers on your desk, this baskets is 10" wide by 12" long and 5"High. An arrow design is skillfully woven into the top and bottom edges of the basket and coordinate in color to the hearts. The garland of 3 hearts is woven around on each side.

The color shown here is crimson red, but you choose from green, blue, brown, black, pink, purple and smoked reed. A light antique oak finish is added to complete the look.

Size: 10" wide x 12" long x 5" high

ARE YOU A WEAVER? A pattern is available here as a digital download.