Cherokee Style Pouch Paper Basket Black and Tan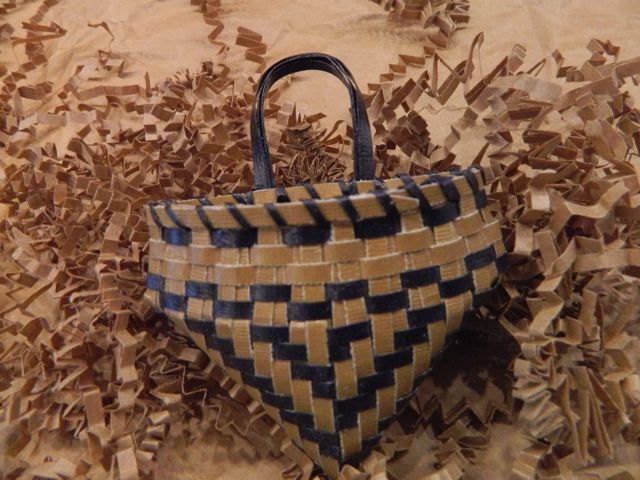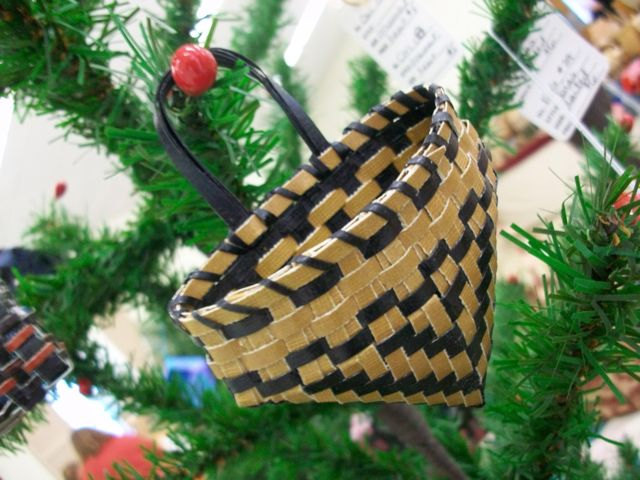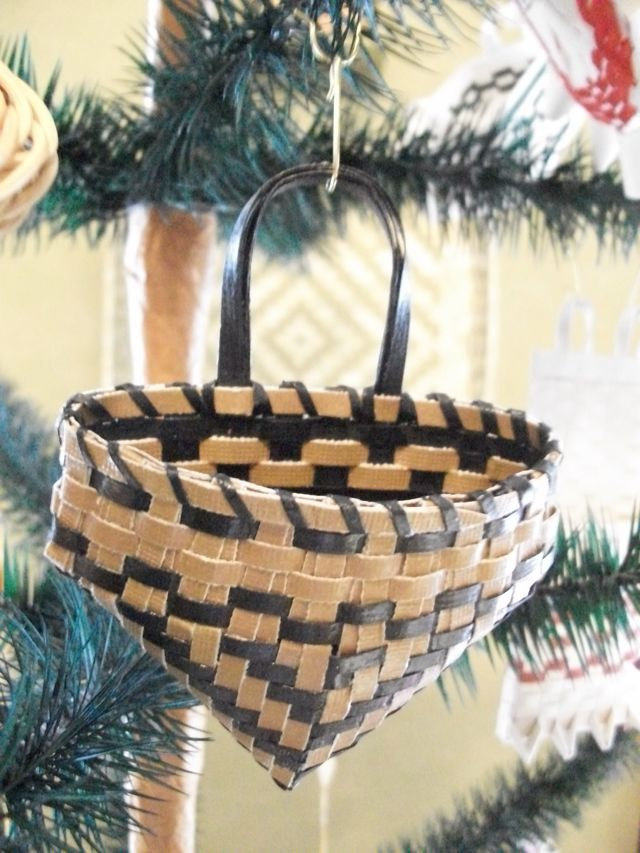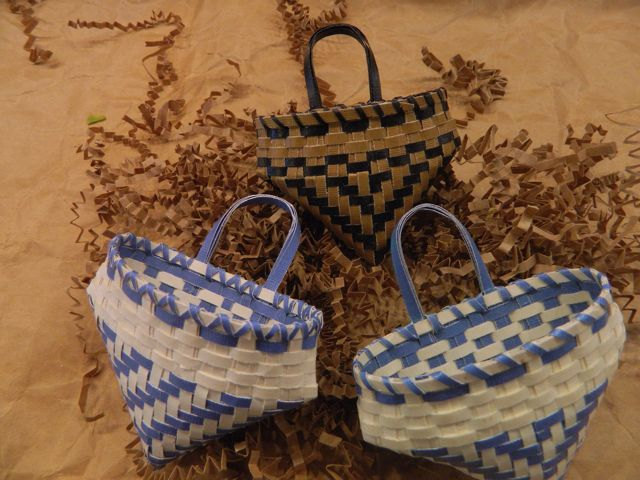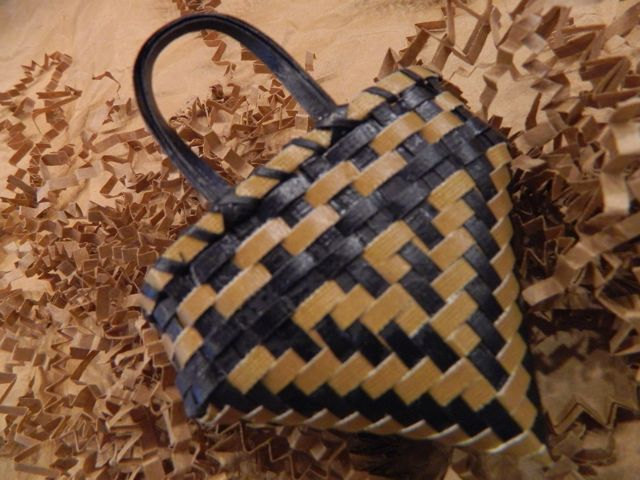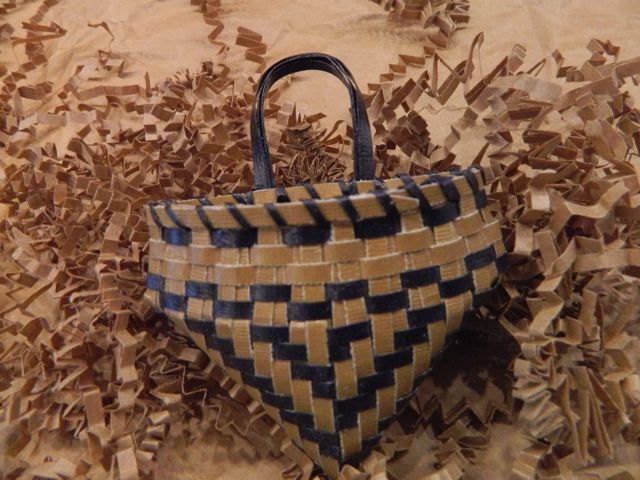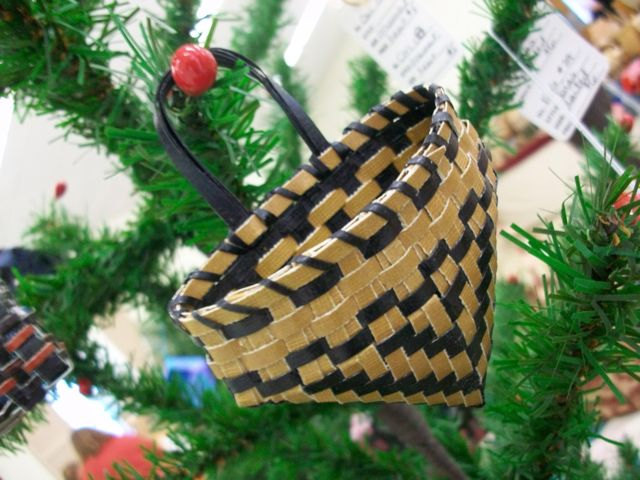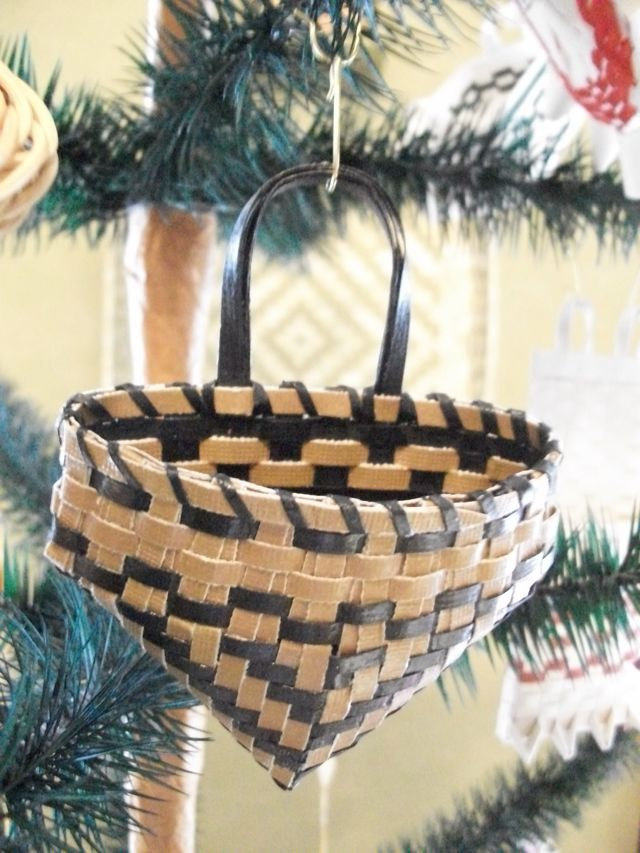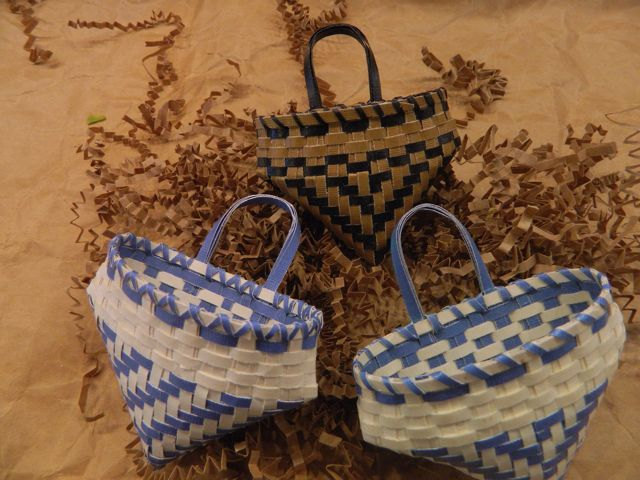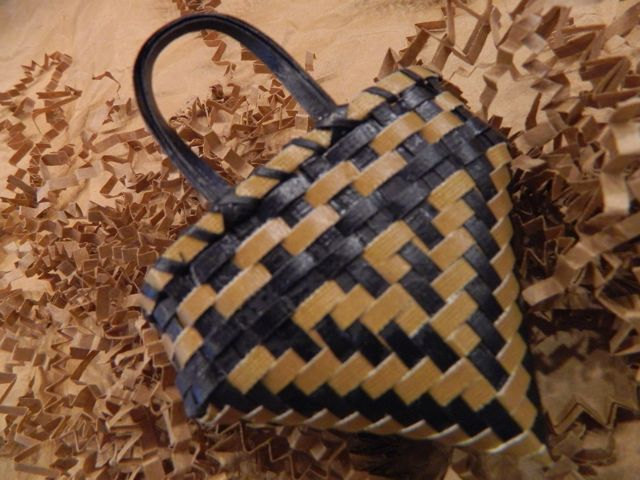 Cherokee Style Pouch Paper Basket Black and Tan
I love miniatures and eventually I take a basket that I love to weave full size and bring it down to small. So is the case with this Cherokee style pouch. This is a true scale version of the original.

I cut each strip of cardstock by hand with a rotary cutter and begin weaving. Each one of these baskets can be woven in a different twill pattern. This one has a "break" in the front... it looks like the pattern changes at the center. The back of the basket is just as pretty as the from with it's own pattern that is created when the weaving is folded. Color also changes the look and "feel"... it is a cool process.

Size:
width: 3-1/2"
tall: 2-5/8 not including the handle
handle height: 1-1/5"