Purple Twill Flower Vase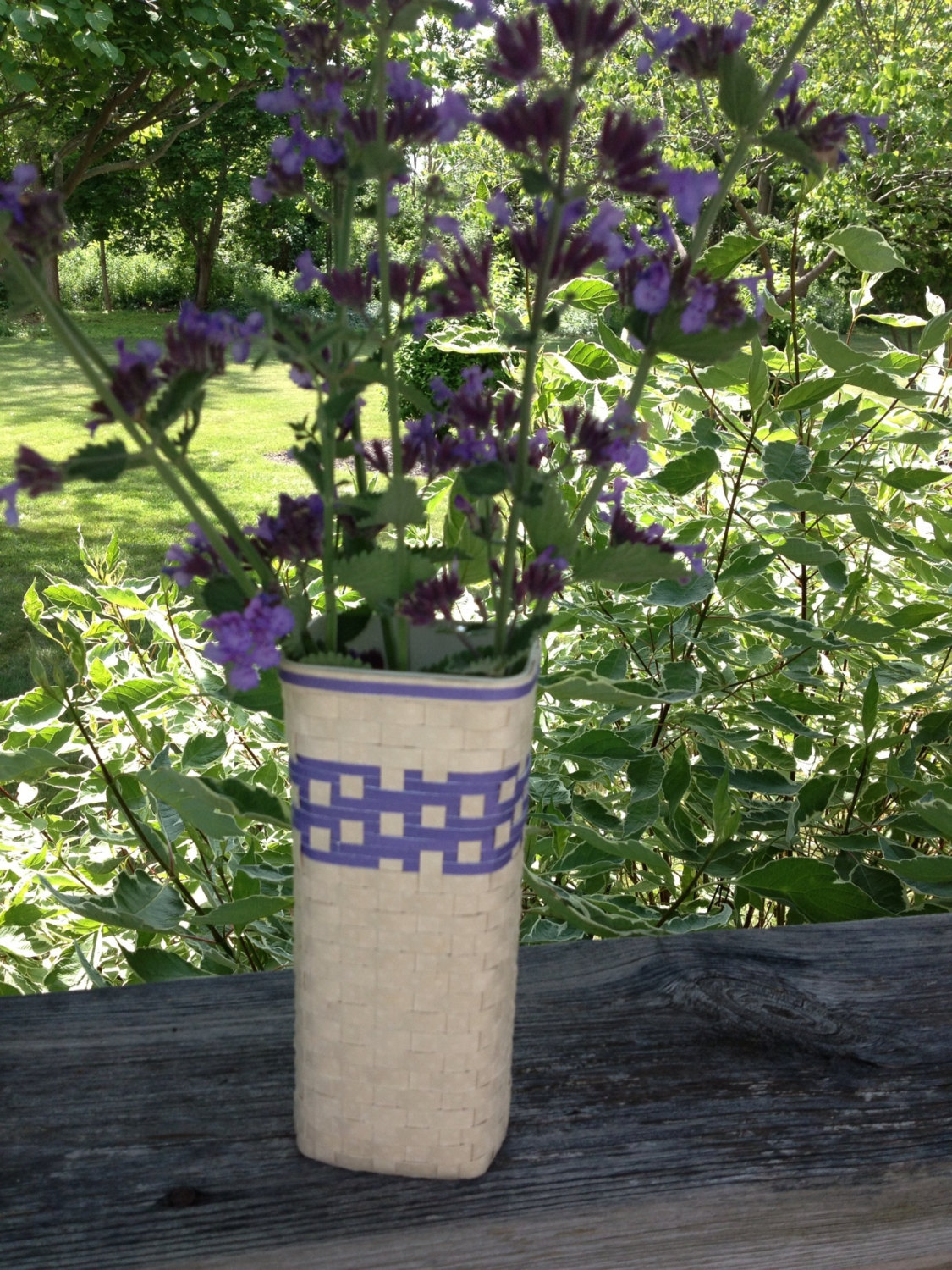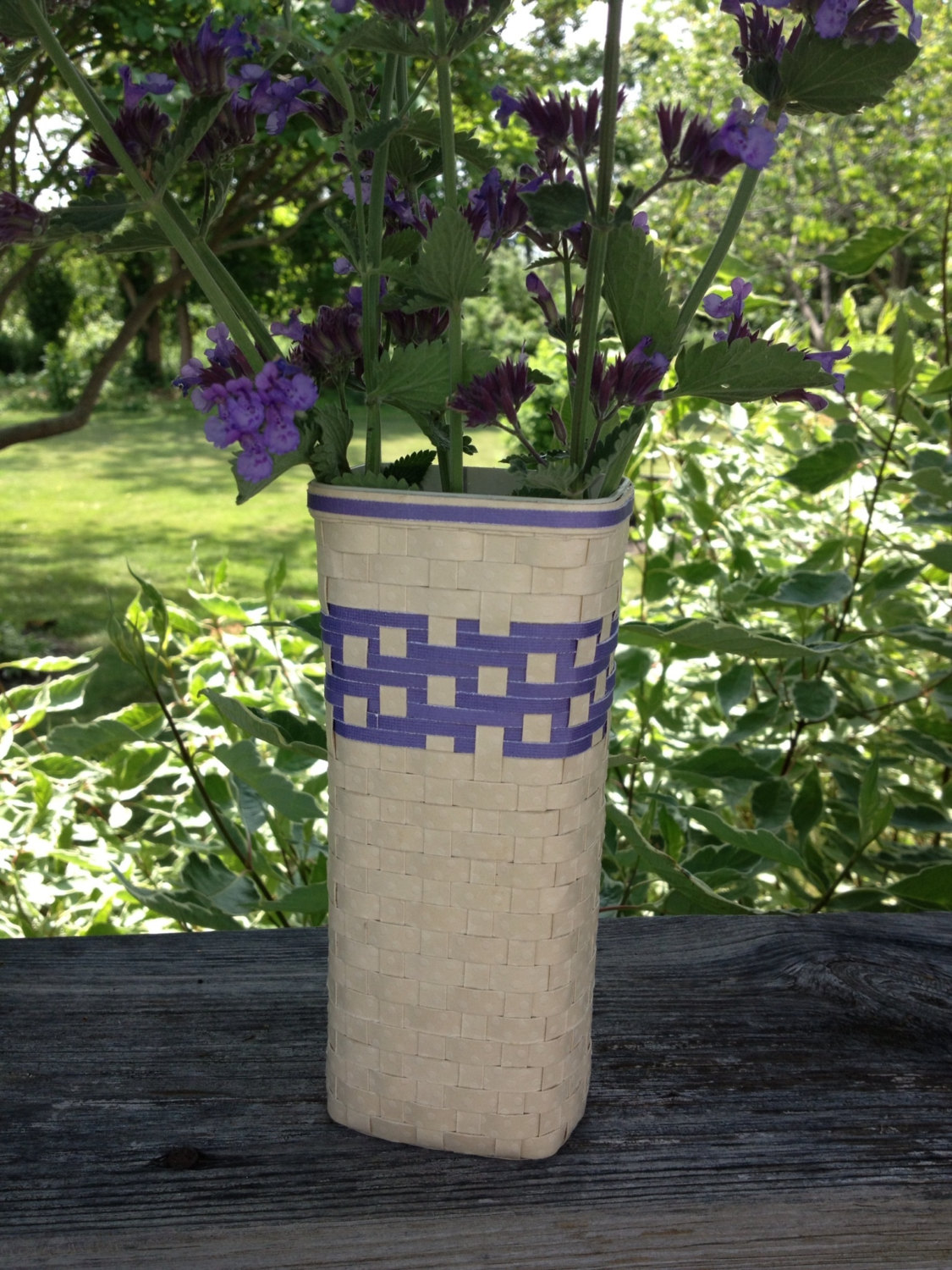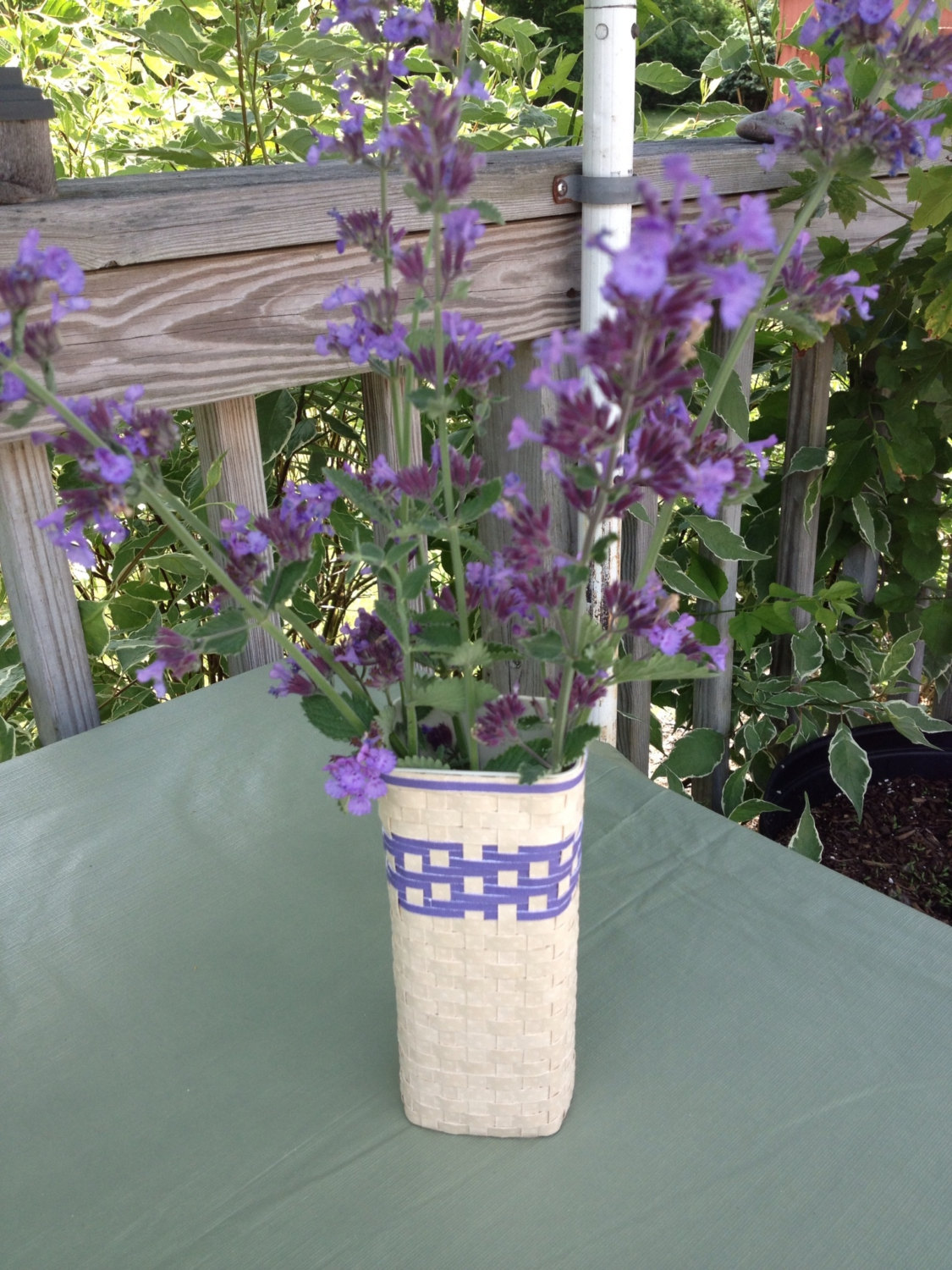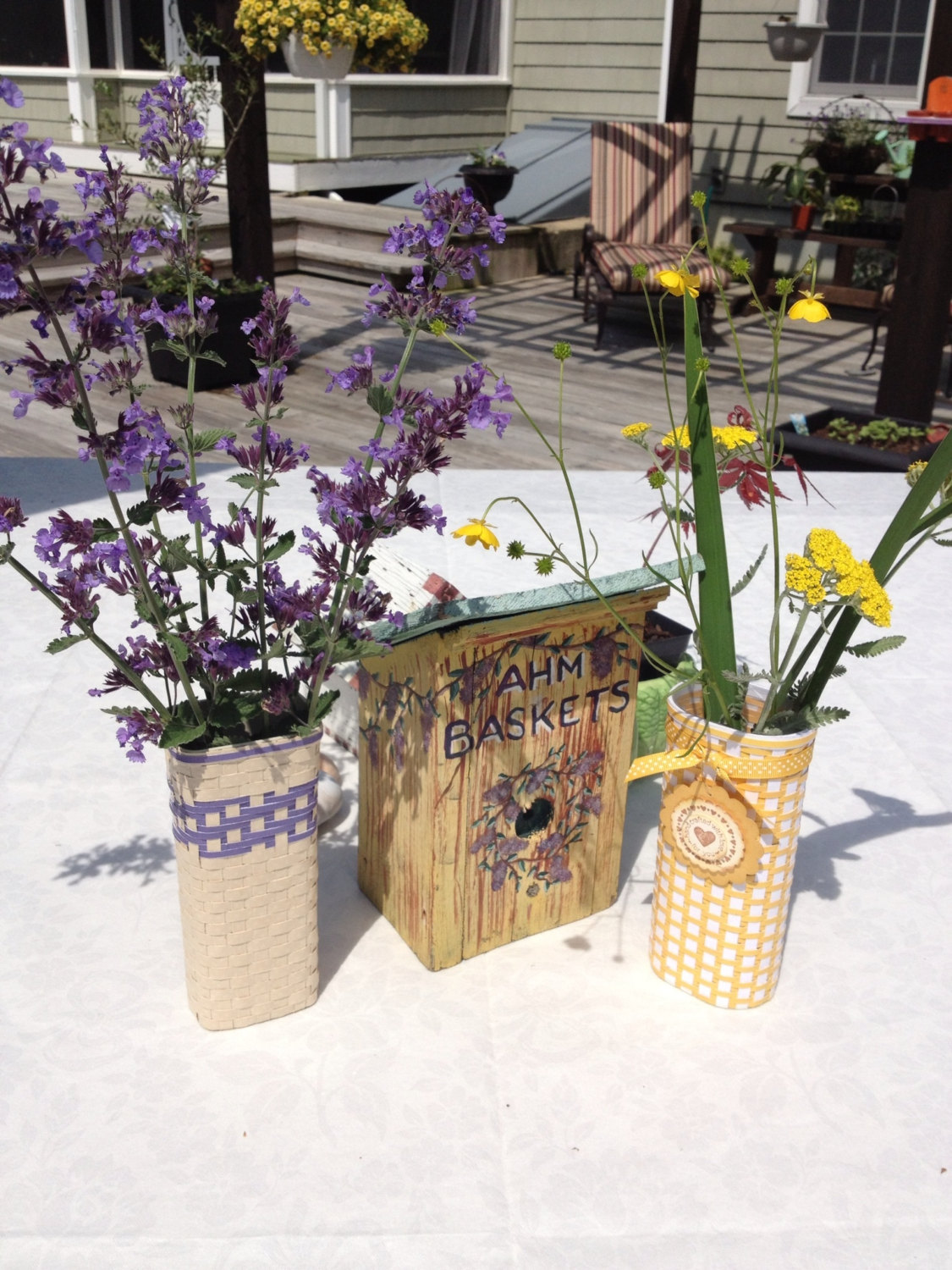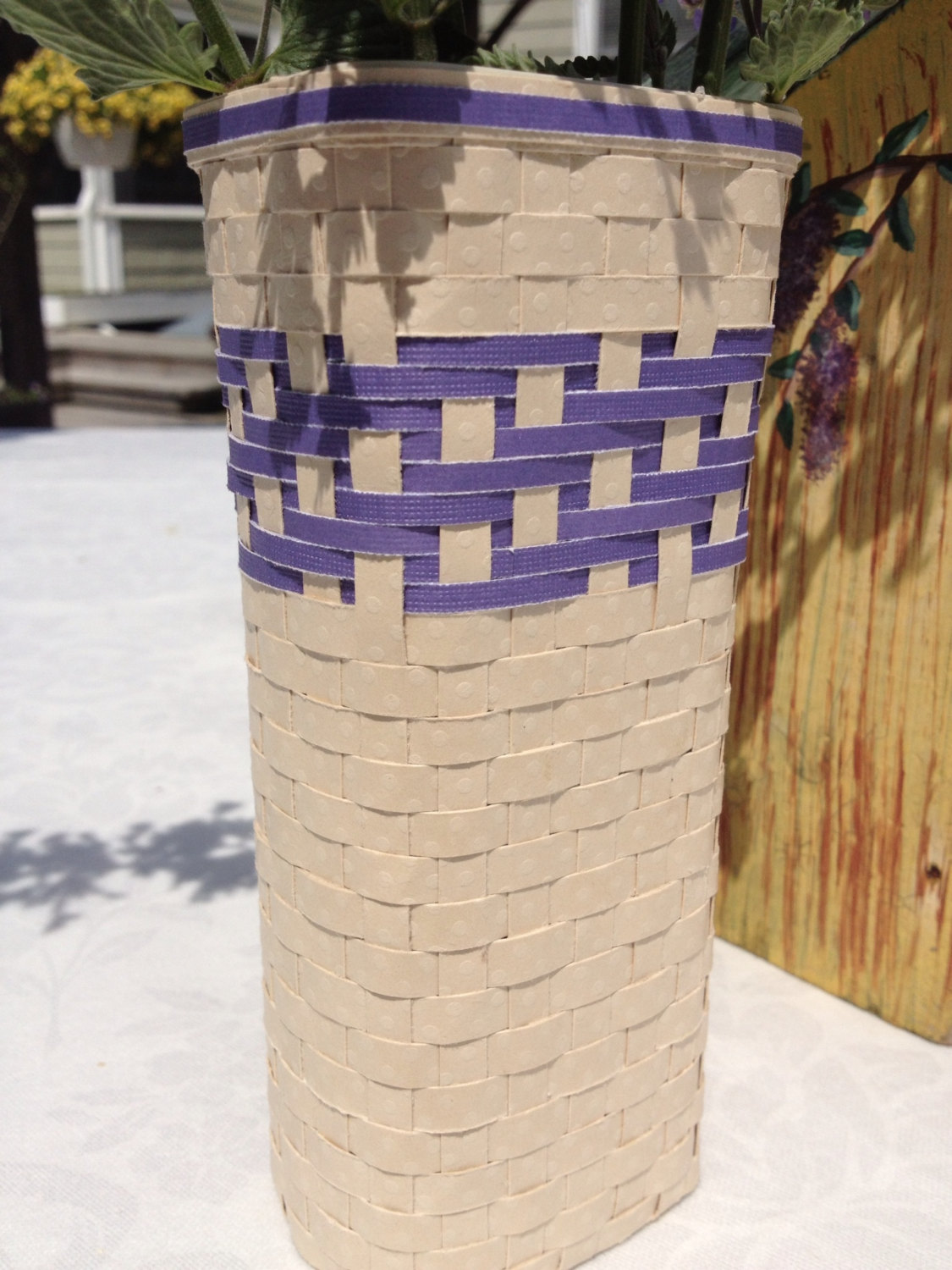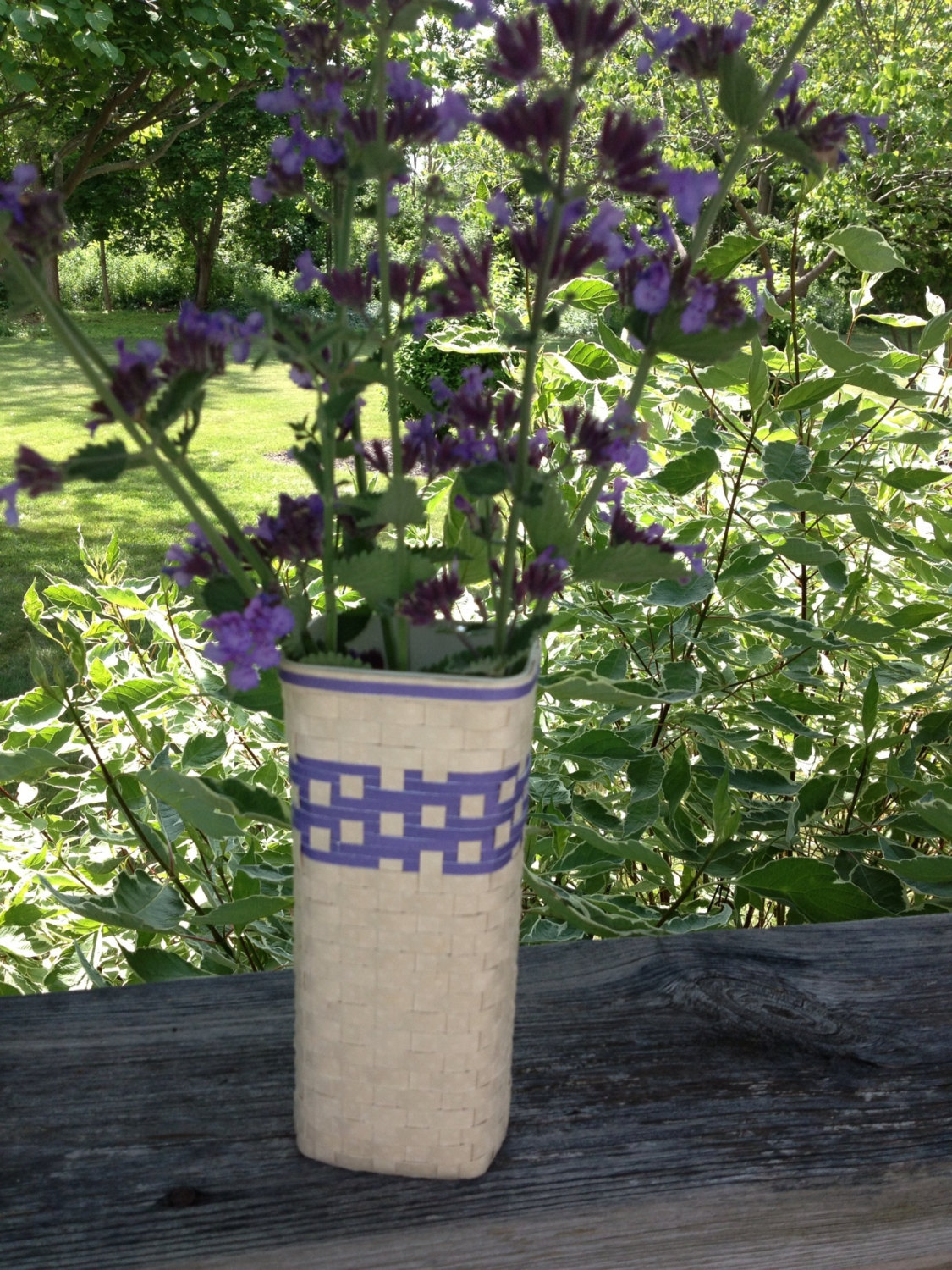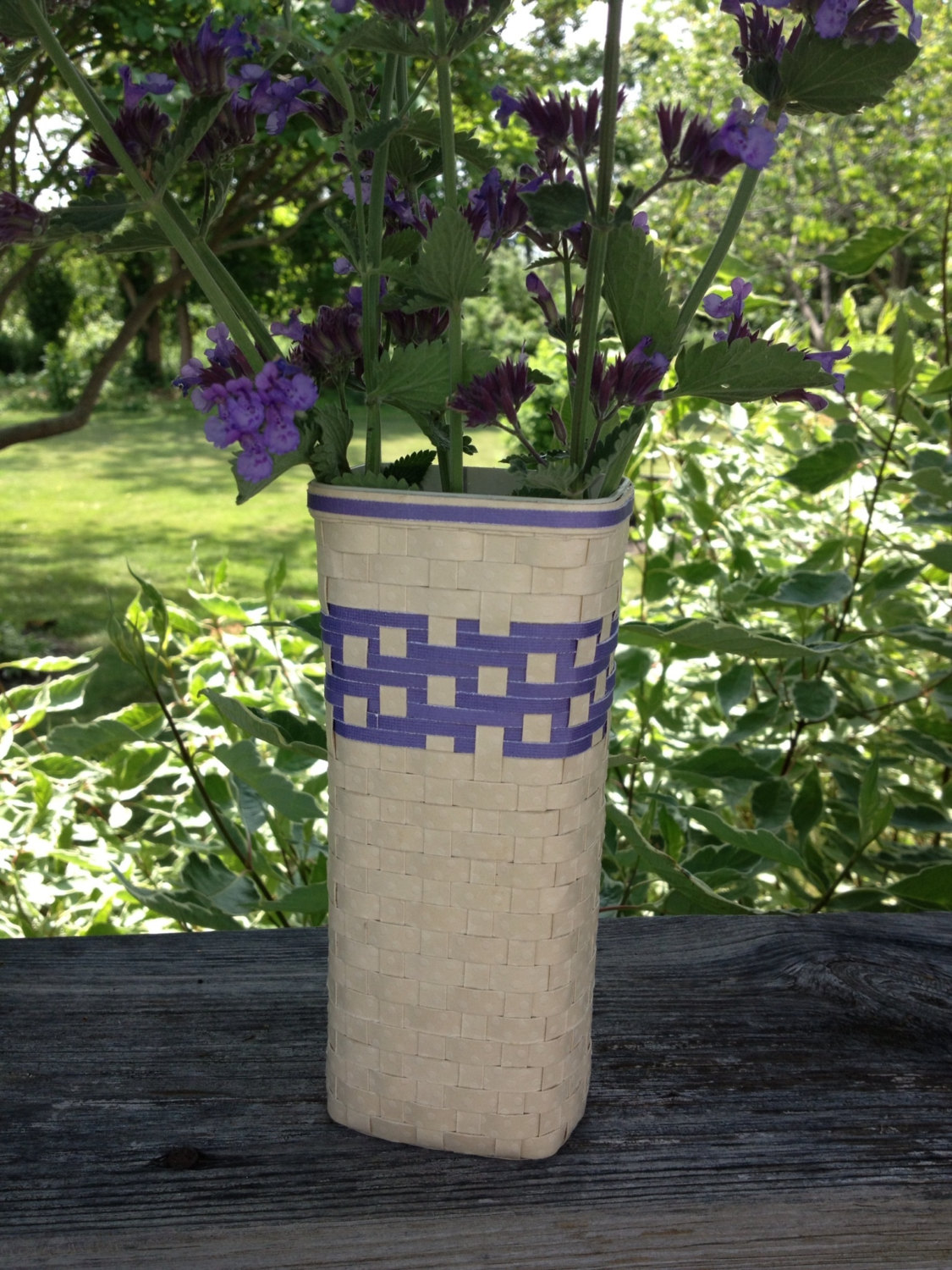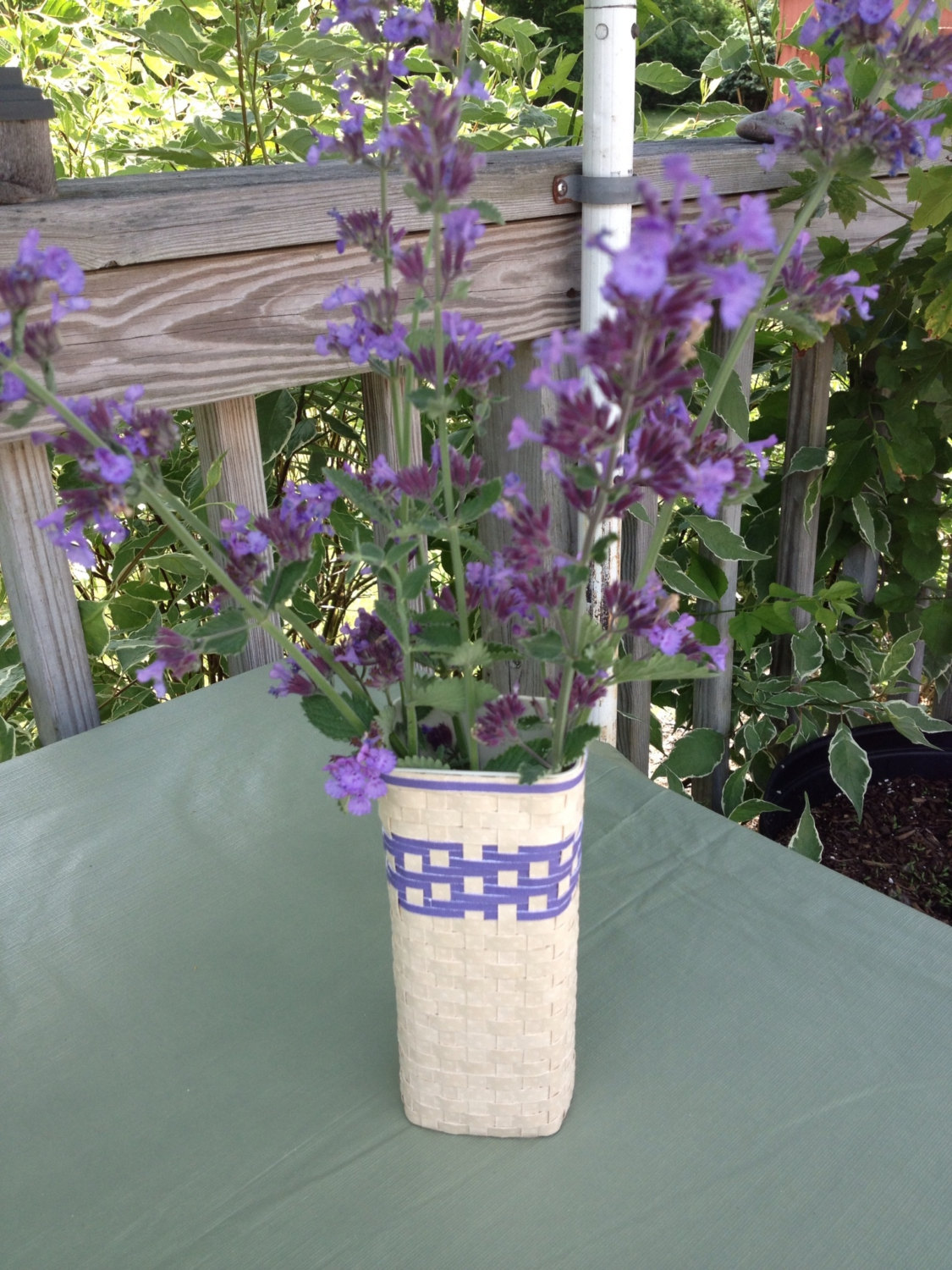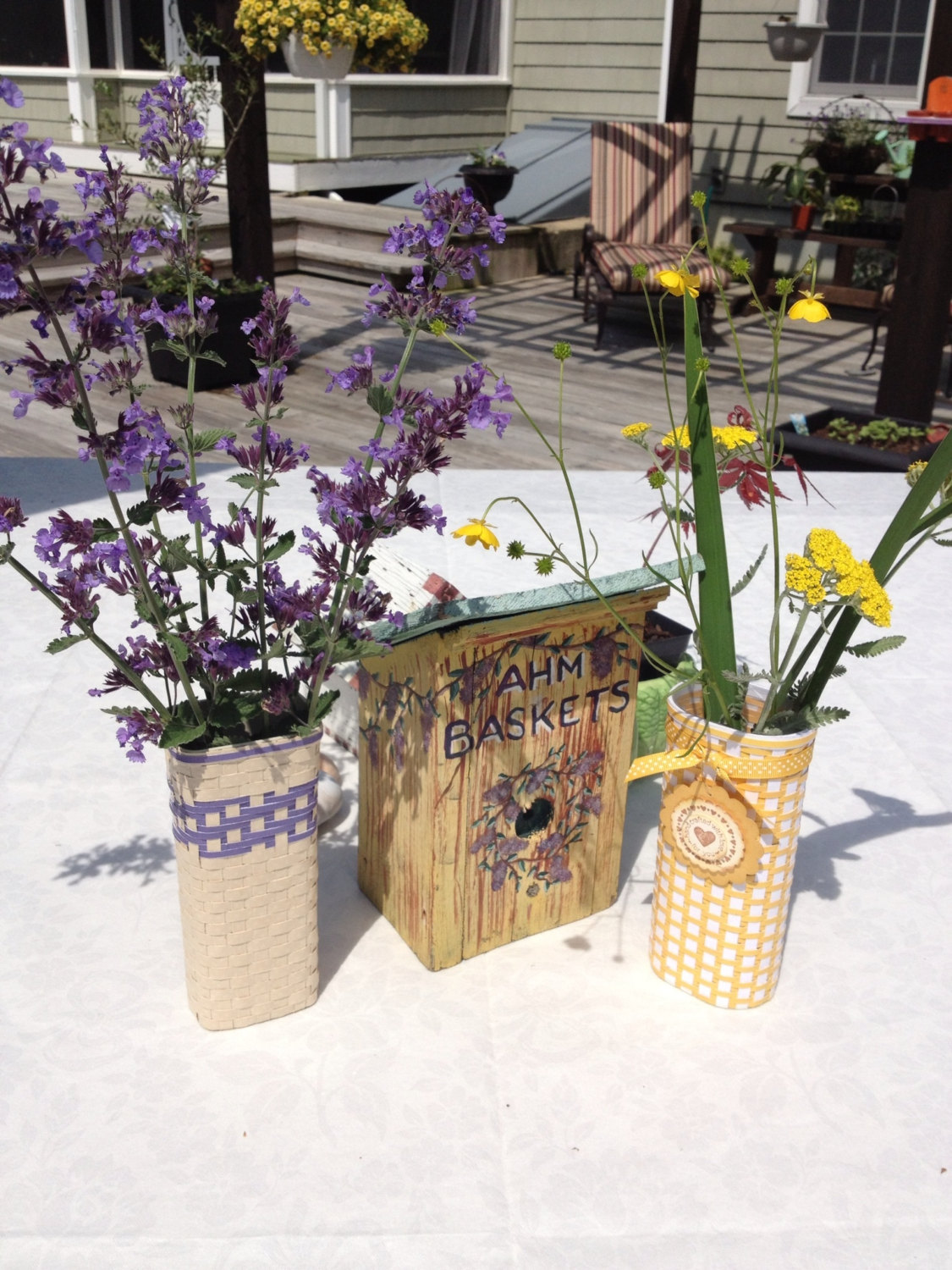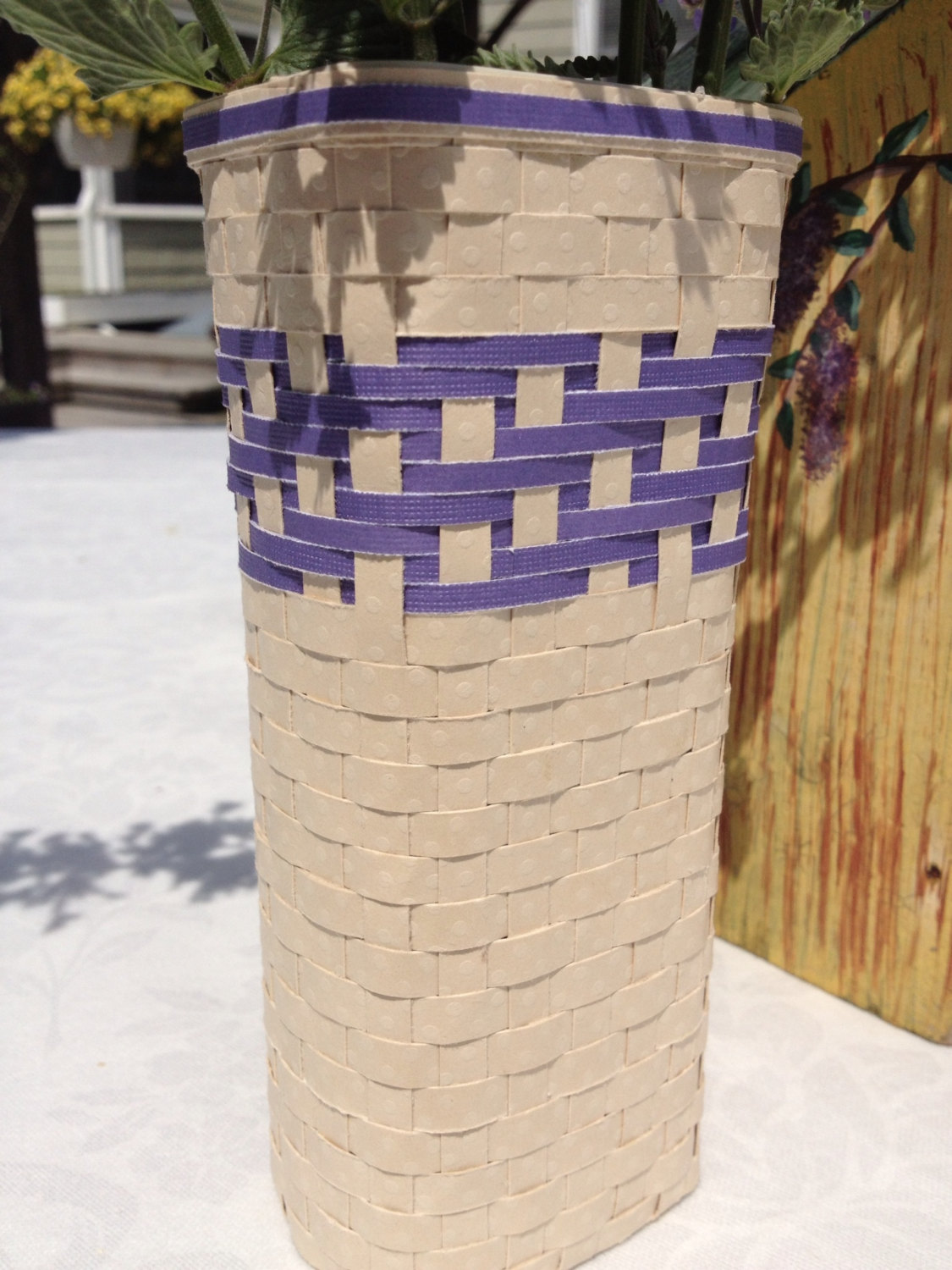 Purple Twill Flower Vase
These little vases are just so adorable. Each one that I make uses a powdered drink mix container. This one happens to be a square style. I hand cut each piece of cardstock into strips and weave around the container in a traditional basket weave pattern. The lavender accents are skinnier strips that are woven in a twill design the moves towards the right. The container is then protected with a few coats of Mod Podge Hard Coat.

Not just a vase! You can use this container to hold pencils, utensils, wooden spoons, dried flowers, picnic utensils, paint brushes,and so much more...

If you want a different color instead of lavender, just let me know!