Pattern: Desk Basket with Hearts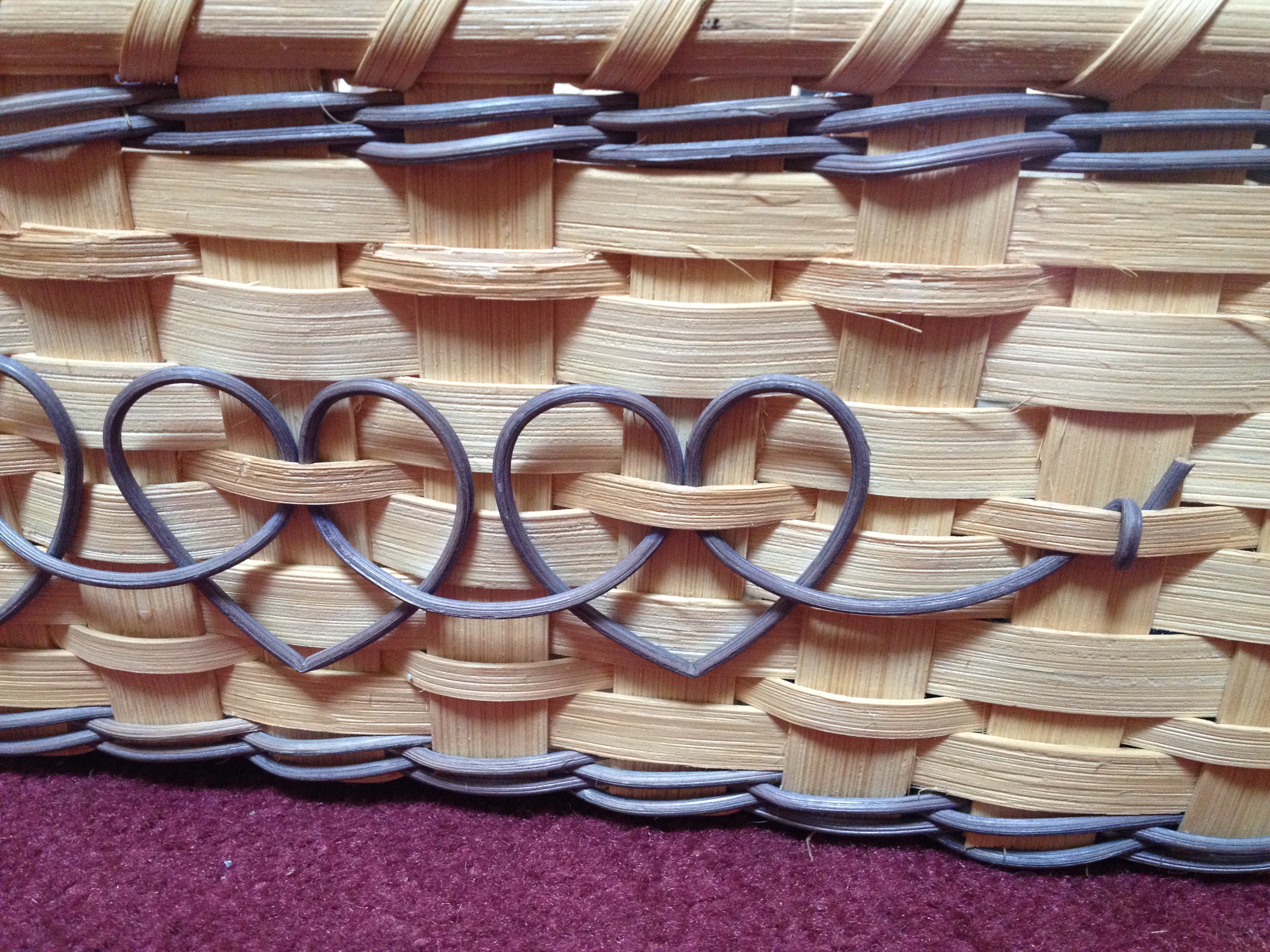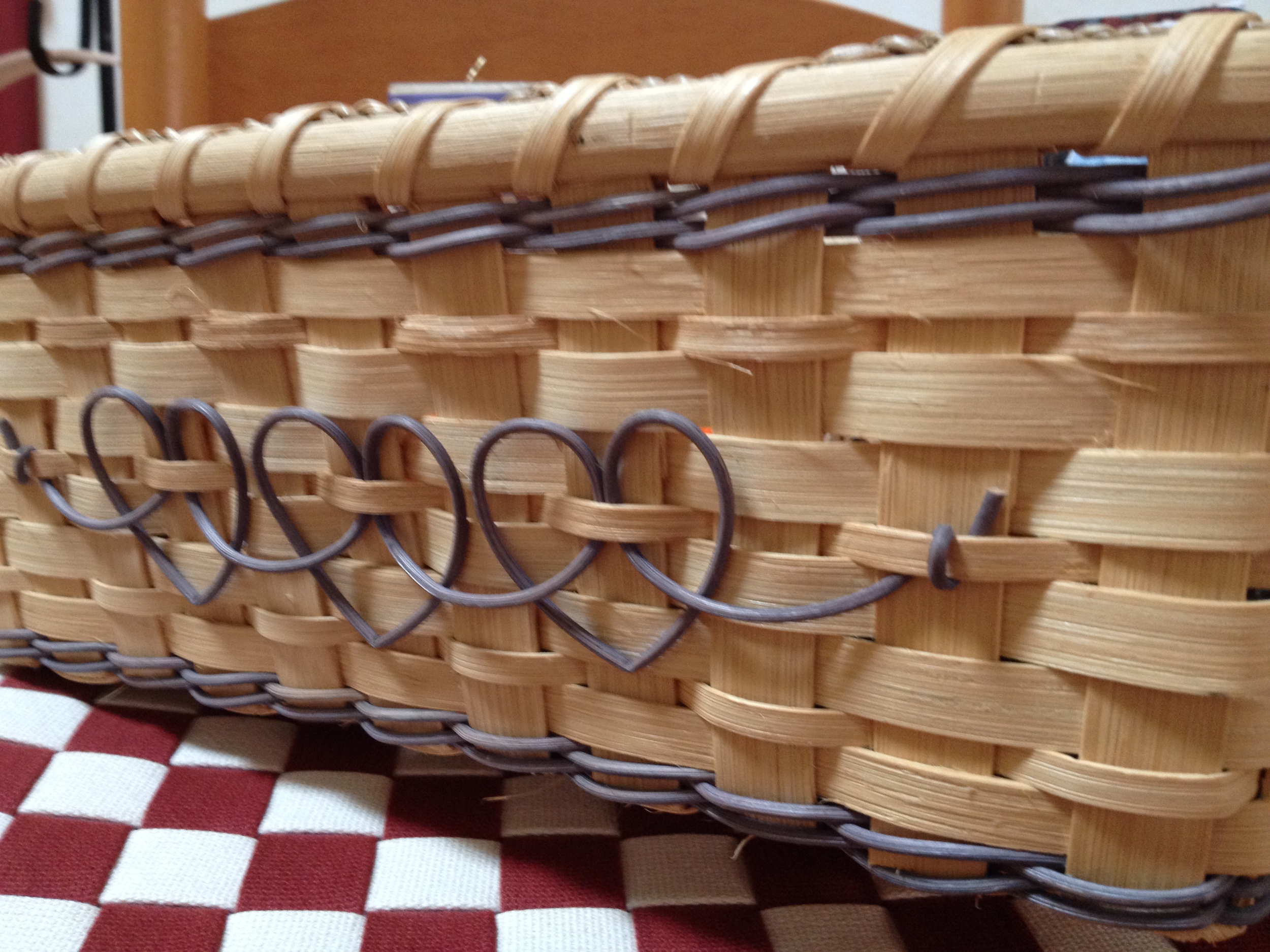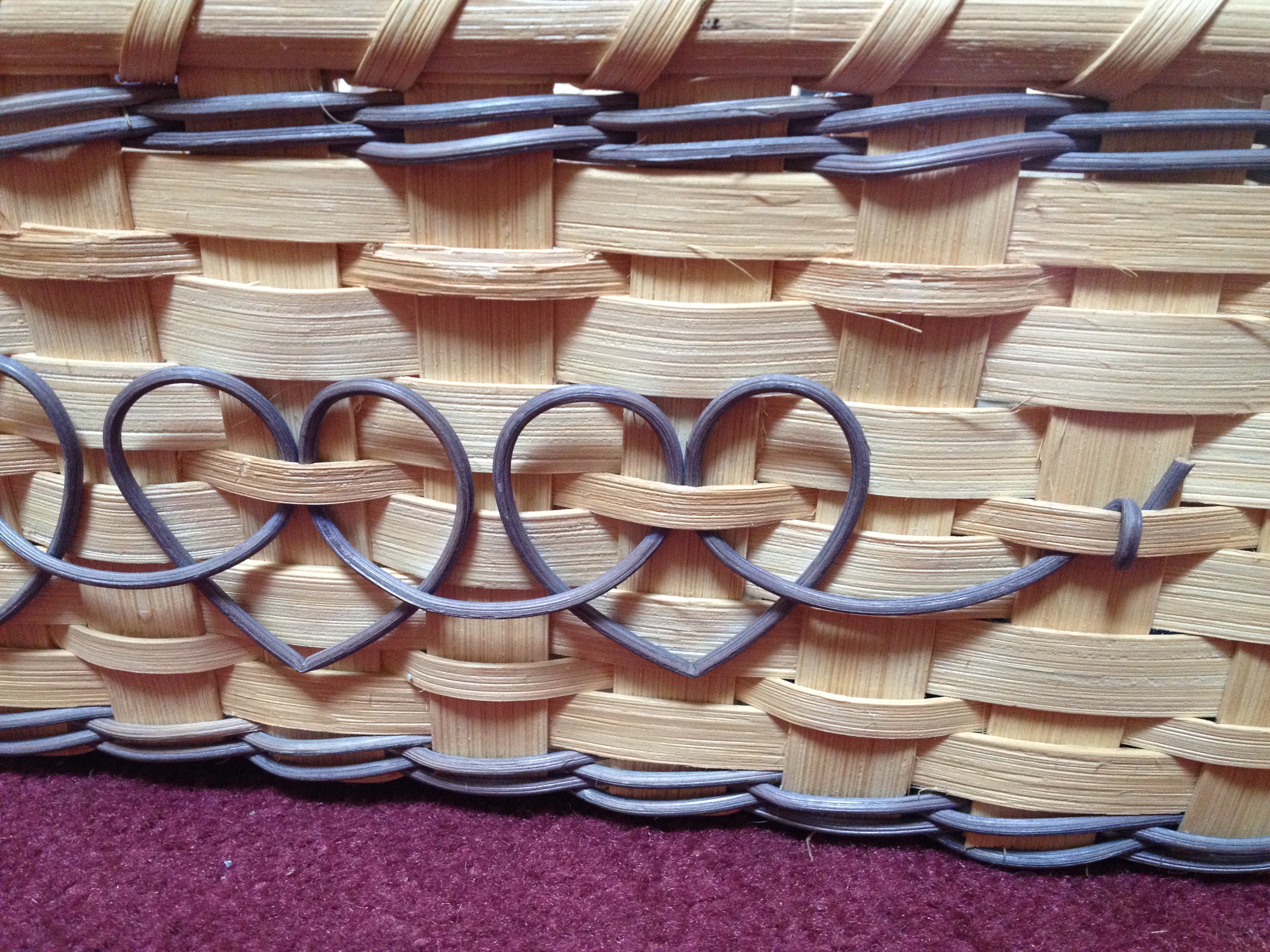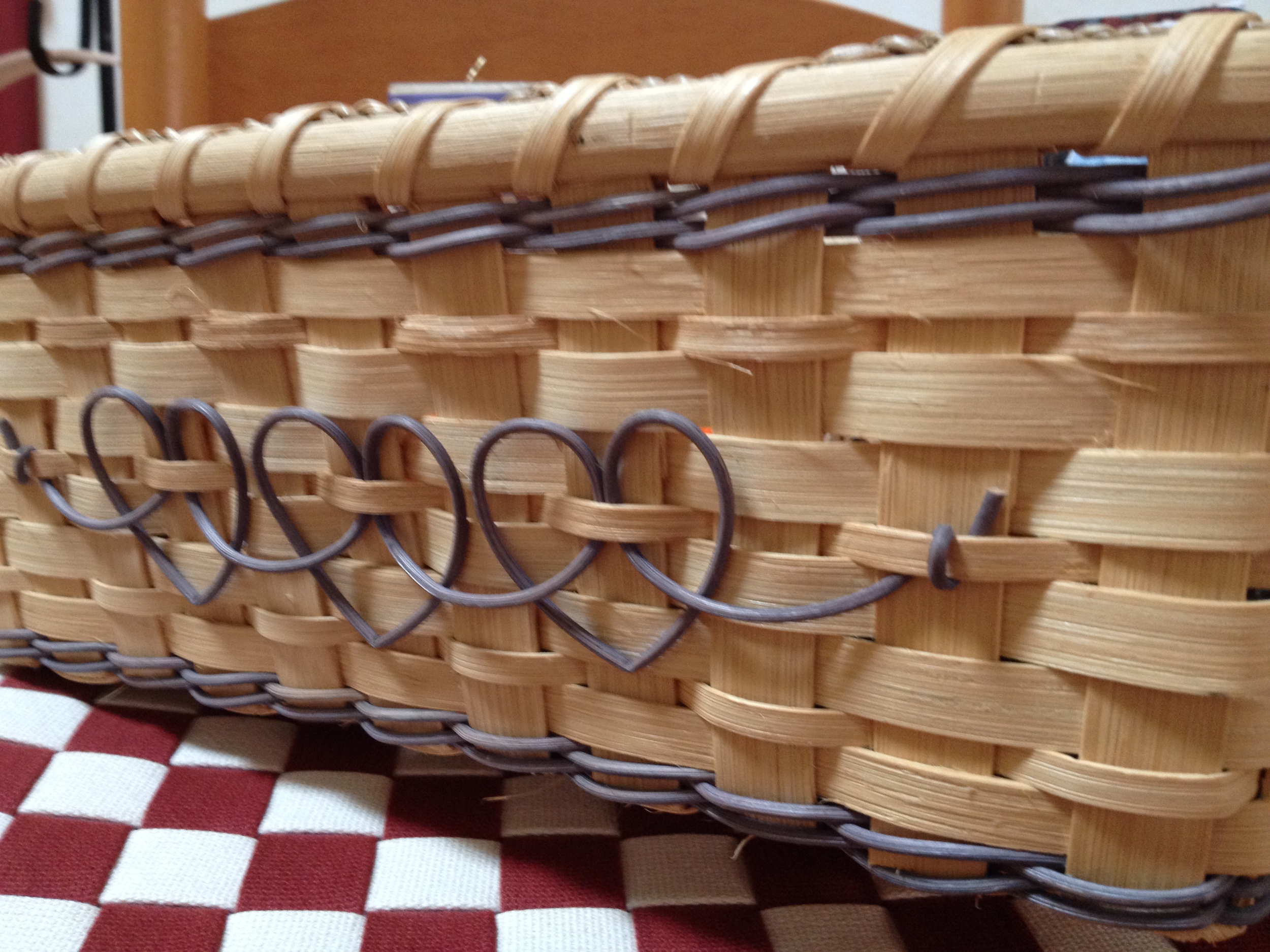 Pattern: Desk Basket with Hearts
Digital Pattern - before ordering a Digital Pattern, PLEASE click on the Orders tab to see how you will receive your digital download link!
This basket was originally created especially for one of my friends and so the pattern is dedicated to her. She loved it and I know you will, too.
Need to organize all that stuff on your desk... this basket will help! With this digital pattern, you can create a beautiful basket for your desk to hold paper, magazines, mail and all sorts of stuff. The finished basket will be 10" wide by 12" long and 5"High. You will weave twine a couple of decorative rows at the top and bottom edge of the basket. The hearts are easily woven into the sides of the basket.

Hope you like weaving it and I would love to see pictures of your basket when you are done!

NOT A BASKET WEAVER, but love the basket? I will make one for you, click here!