Playful and Sophisticated Colorful Summertime Stainless Steel Macramé Bracelets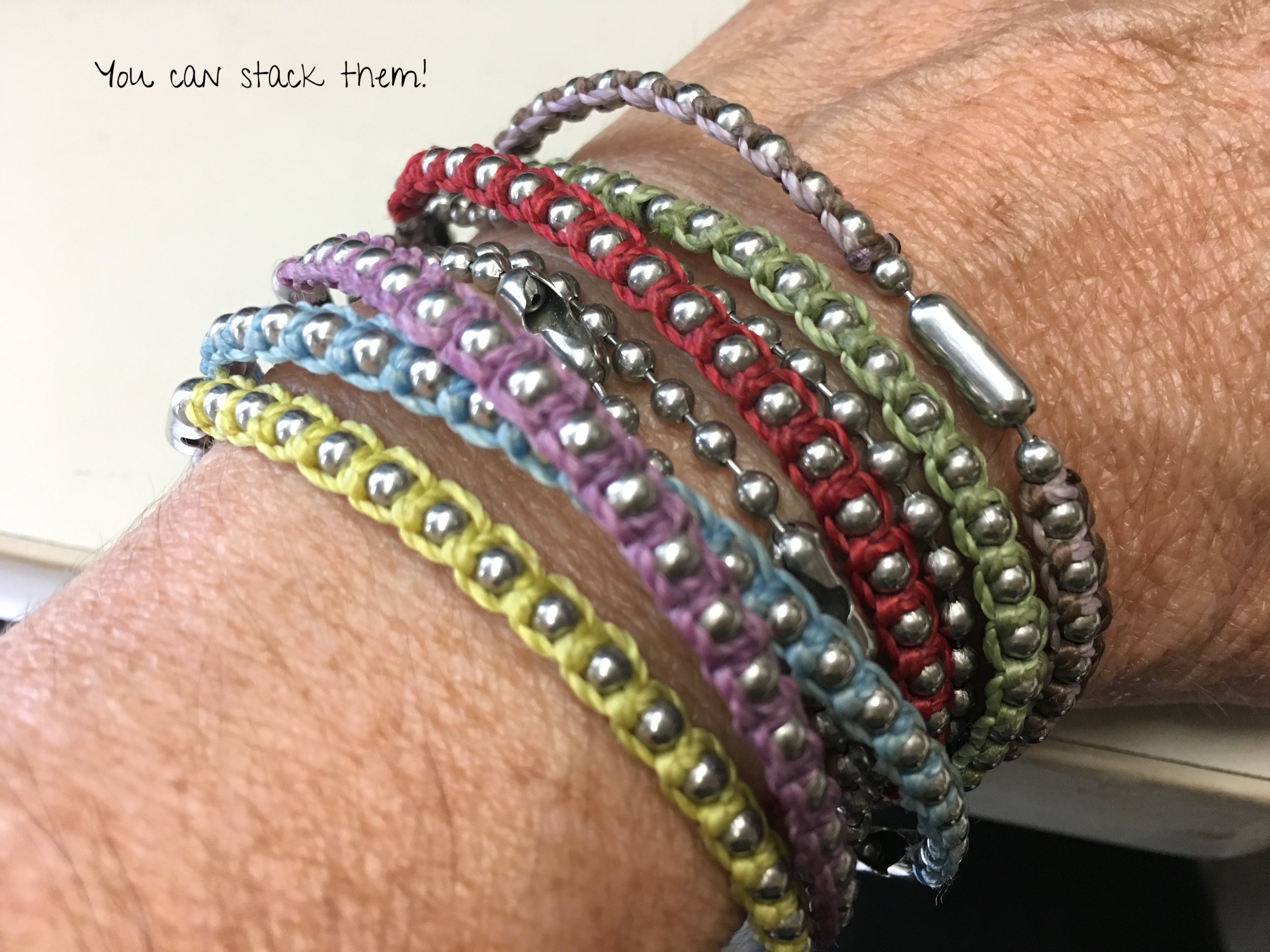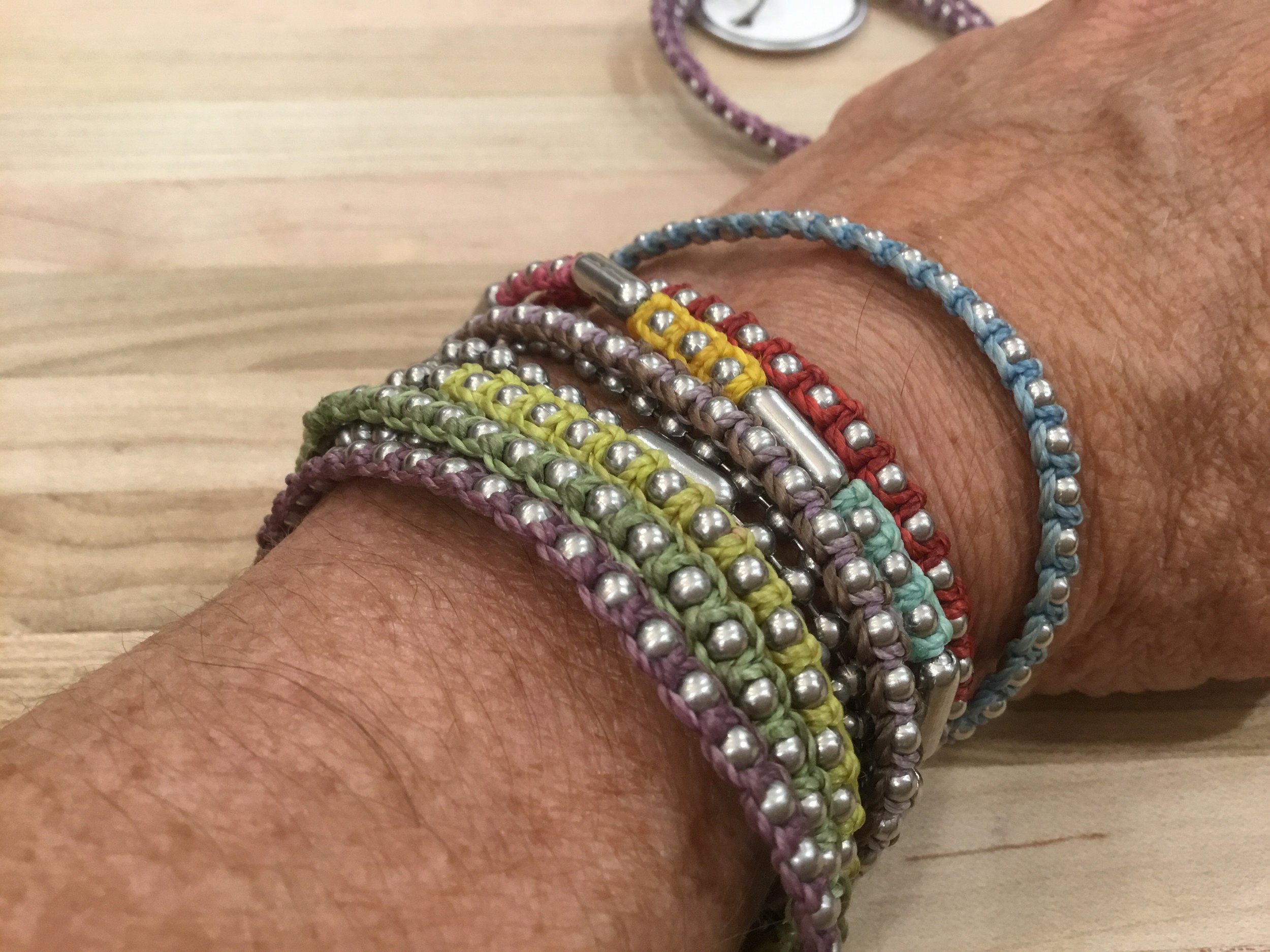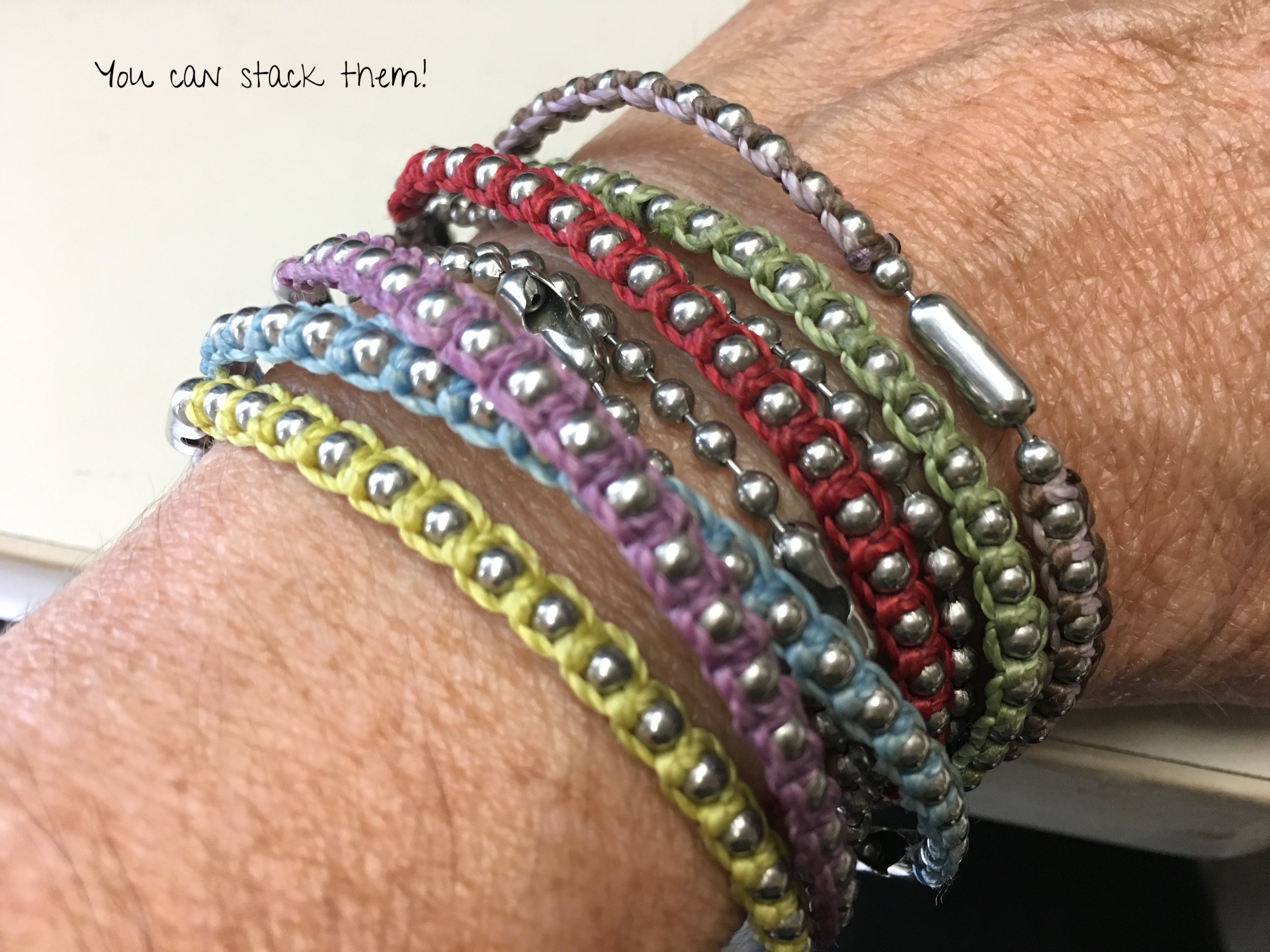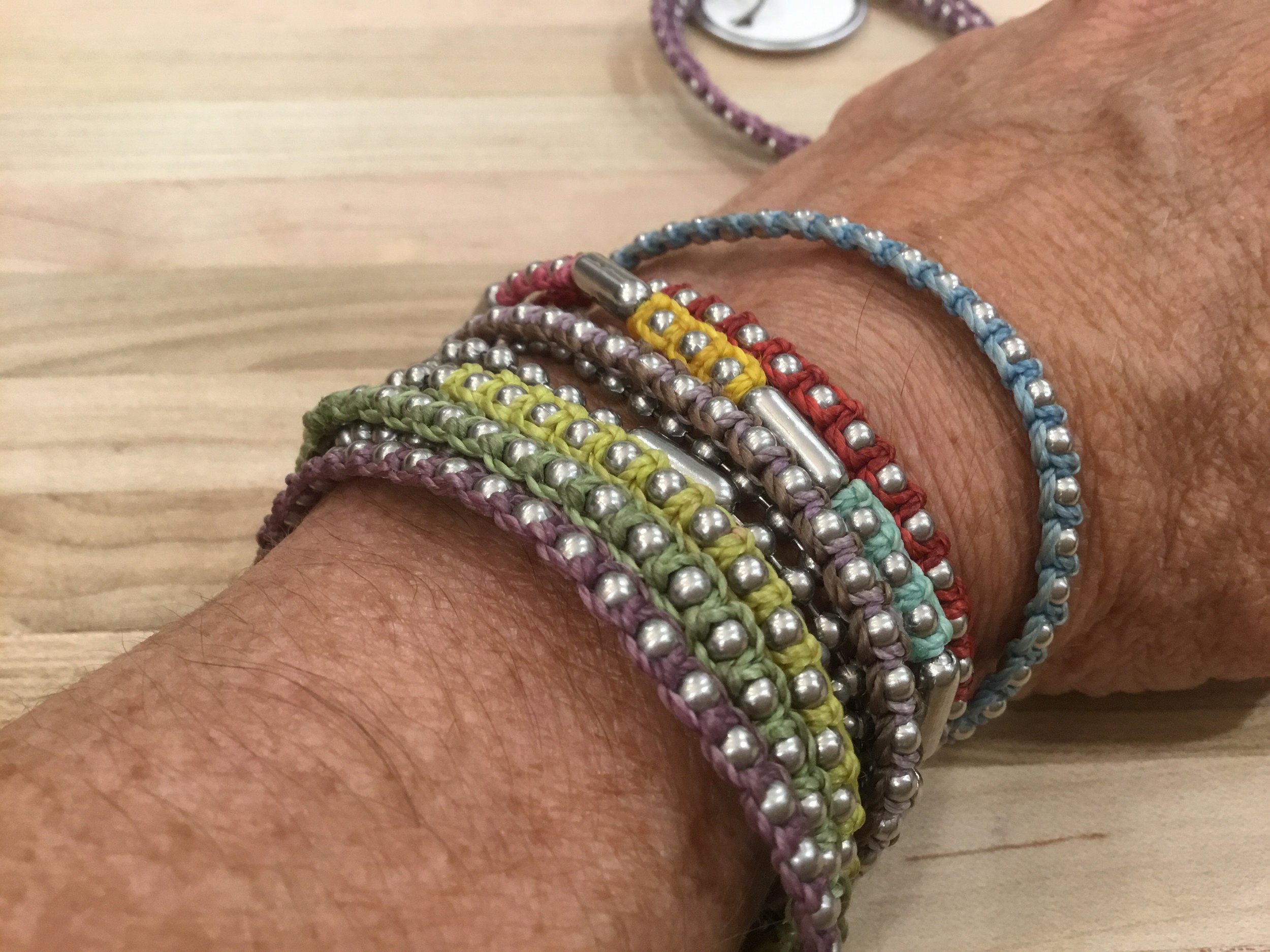 Playful and Sophisticated Colorful Summertime Stainless Steel Macramé Bracelets
This is a listing for ONE bracelet!
But, what a beautiful bracelet it is. A great bracelet to wear on it's own, combined with another color, layered over a watch or other bracelet. Hand knotted with waxed polyester over stainless steel bead chain, this piece measures approx. 7 inches and can be custom made to your wrist size.
The waxed polyester CAN GET WET! Yes, that's right… you can wear it in the shower and at the beach and the color will stay beautiful. That being said, I have not tried it in a chlorinated pool :) This is a wonderful summer look… playful, yet still sophisticated.
The bracelet will stay nice and shiny all summer. You will get plenty of compliments, as I do! Truly, I sell them off my wrist.
Choose you color: blizzard, caribbean blue, black, amethyst, and butter…
New cord colors Just Arrived! They are: marigold, olive, brick red, bubble gum pink and canary yellow!